Housing shortage drives up market prices
But low supply also means declining sales in second quarter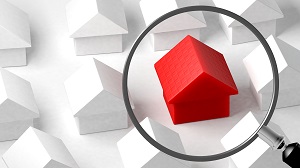 June was a hot month, leaving Realtors parched for inventory.
New Hampshire inventory has shrunk dramatically, resulting in declining sales and volume, but pushing the median price of a home to nearly $300,000, according to the latest monthly and quarterly report by the NH Association of Realtors.
In June, there were only 3.8 months' worth of homes on the market, 19.1 percent decline and 2.3 months' worth of condos, a 36 percent drop. The number of single family houses for sale declined 17 percent compared to last June. The supply of condos on the market dipped below a thousand, a 29 percent decline.
When homes did go on sale, they were being snapped up quicker, almost at asking price. Homes on average sold in 52 days, ten days fewer (or 16.1 percent less) than in June of 2017. Condos sold in about 46 days, 15 days fewer or 24.6 percent less than the previous June.
This is great news for individual sellers, who got 98.9 percent of the price of home they were asking for. The median price of a home in June was $295,000, $290,000 for the quarter and $280,000 year-to-date, up 5.4 percent, 6.2 percent and 5.7 percent respectively.
Even in Coos County home prices are rising. Year-to-date the median price leaped 25 percent, from five to six digits actually, to nearly $119,000.
Condos fetched 99.1 percent of the asking price. The median price of a condo was $211,000, an 11 percent increase.
But this wasn't such good news for realtors since both sales was down 4.9 percent for June and volume was down 2.3 percent. Condos sales dropped 6.4 percent, though the sharp price increase did result in a slight increase in the volume to 1.3 percent. The biggest sales drop was in Belknap, which went down nearly 19 percent, resulting in a 25.4 percent in volume.
And it was awful news for buyers. The "affordability index" declined 10 percent for homes and 15 percent for condos.
There are a few hopeful signs that housing shortage might ease in the future. Pending sales for homes and condos are up 7.1 and 15.4 percent respectively, and the report said, "the housing supply outlook in several markets is beginning to show an increase in new construction and a move by builders away from overstocked rental units to new developments for sale."