Housing is 'front and center challenge' for new Stay Work Play events manager
'If you can't find a place to live here that's affordable, you can't live here,' says Kristina Lafiosca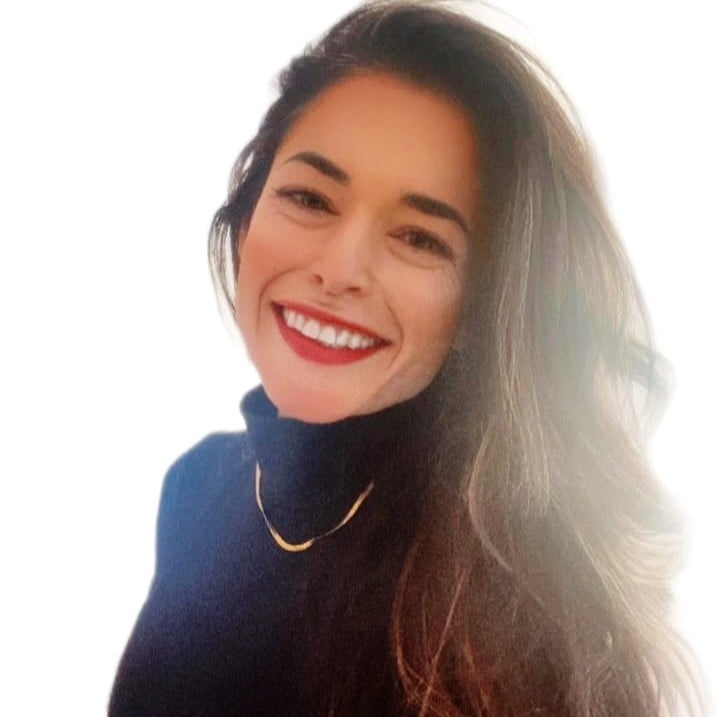 Four pillars serve as the foundation of Stay Work Play New Hampshire's efforts to attract to and keep young people in the state: Outdoor recreation, diversity, equity and inclusion, child care and fair/affordable housing.
While all four are important to the nonprofit organization's work, one stands out for Kristina Lafiosca, the group's new events and communications manager.
Housing.
"If you can't find a place to live here that's affordable, you can't live here," said Lafiosca, who was hired for the new job in December. All the pillar issues ebb and flow in their importance, according to Lafiosca, but on a practical level having an affordable home is "the front and center challenge."
This is doubly underscored by a recent survey conducted among young people in the state and by a new report from the NH Housing Finance Authority.
The poll, conducted for Stay Work Play NH by the Saint Anselm College Survey Center, sought input from New Hampshire residents aged 20 through 40.
What mostly attracts young people to New Hampshire, according to the survey, is its environment – its access to the mountains and beaches and a variety of outdoor recreation – what Will Stewart, executive director of Stay Work Play, has described as the state's "natural capital."
What is less appealing is the state's lack of diversity, lack of public transportation, lack of affordable child care and lack of affordable housing, according to the survey results.
Asked to compare the state to other places where they have lived or considered living, a majority of the young respondents said New Hampshire was much worse and somewhat worse in terms of housing.
Similar concerns were shared in survey questions about child care, public transportation, nightlife and diversity.
Meanwhile, a March report from NHHFA assessed the state's current and upcoming need for rental and for-sale housing. Based on population growth, it said almost 60,000 units are needed between 2020 and 2030; nearly 90,000 units are needed between 2020 and 2040. This includes the state's current housing shortage of over 23,500 units needed to stabilize the housing supply.
"Communities, businesses and policymakers widely acknowledge that the state's economic well-being is inextricably linked to attracting and retaining a workforce and having a sufficient supply of housing for the workforce and all of the state's people," the report stated.
'Our wheelhouse'
Among the homeownership challenges, according to the NHHFA, is income and affordability. It notes that New Hampshire's housing market is costlier than that of the U.S. overall, and the difference has widened since 2000. Also, income growth has failed to keep pace with housing cost increases in both New Hampshire and the U.S.
Among the challenges for renters, is scarcity and affordability. It said its 2022 rental cost reported an overall rental vacancy rate of 0.5 percent, describing that as "far too low to support a functional market."
Lafiosca sees her job as one of connection.
"A lot of my role is marketing and connecting with our community and events and really trying to be a catalyst between businesses in New Hampshire and young people," she said. "There's a lot of opportunity here, and sometimes I think it's hard for young people and employers to see that opportunity."
She seeks to establish networks with young professional groups throughout the state. "A big part of my role is coordinating our session days to make sure that participants get a really enriching and powerful experience and feel a little bit better connected to New Hampshire," she said.
She grew up in the Granite State, graduated from the University of New England in Biddeford, Maine, in 2011 and worked for an environmental nonprofit in Virginia before returning to New Hampshire in 2018.
Upon her return, she felt some of that disassociation of her peers.
In a blog post when she was hired, she noted "the familiar feeling of frustration at the lack of community, connection and diversity began to resurface."
She started a business – a yoga studio – where she said she "wore pretty much every hat to run my business. So much of that was the marketing portion and communication and connecting with the community. And there's really quite a bit of crossover in that."
The studio fell victim, like many in-person small businesses did, to the pandemic.
"It's fair to say that I have a vested interest in making New Hampshire even better, and that my personal experience acts as a continuous source of inspiration to do so," she blogged. "It feels appropriate (understatement) that this new chapter in my story includes contributing to the mission of Stay Work Play, and blogging about why this state is undoubtedly the bee's knees. I look forward to working in collaboration as we further the continuous evolution of New Hampshire."
Advocacy on issues important to young professionals is an important role for SWP, according to Lafiosca. The new data from the survey is a useful tool in that respect.
"This is a critical piece of information for Stay Work Play because we got the feedback and the data from young people about why they want to stay, why they don't want to stay," she said. "We have the opportunity to use that data during legislative sessions to express those needs or desires of young people and try our best to make sure that legislation is aligning with what young people want to stay here in New Hampshire."
She added: "Diversity, equity and inclusion and childcare and fair housing: That's really our wheelhouse for what we focus on. My role specifically is supporting these efforts and making sure our events that we host for advocacy are well attended and just being available for young people for any questions and providing resources that are relevant to their challenges of living in New Hampshire."