House panel starts review of business tax changes
Almy defends bill that would bring BPT rate back up to 8.5%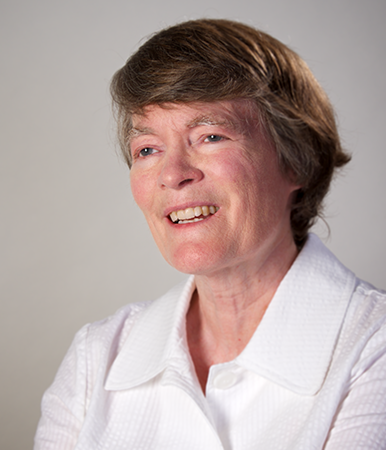 New Hampshire businesses would have to pay a total of about $135 million more in taxes over the next four years under a bill proposed by NH House Ways and Means Chair Susan Almy, according to the fiscal estimates.
House Bill 623 would return the rate of the business profits tax to 8.5 percent from the current 7.7 percent and prevent further cuts from going into place. But, in addition, there would be a sped-up cut in the business enterprise tax, although by fiscal year 2023, businesses would be paying a total of nearly $60 million more a year.
But in testimony to her own committee, Almy, a Lebanon Democrat, maintained the changes were necessary to bolster state revenues.
She said the only reason the state was able to cut business taxes starting in 2015 was because of an economic boom, accentuated by some one-time consequences of the federal tax cuts. But thanks to a jittery stock market and an ongoing government shutdown, she said, "the party is ending."
Revenue projections indicate that the "following budget will be grim," she said. Already, she said, the state has been too frugal for its own good, resulting in service cuts that have damage services that both individuals and businesses depend on.
"I have worked to try to maintain and improve services with less money, but there comes a time when you pass from tightening your belt to starving the beast," she said.
Backstop bill
Almy's dim economic outlook is one of the reasons she wants to actually speed up cuts in the BET, which is based largely on payroll, and she doesn't want to give companies any incentive to reduce their payrolls. But the other reason, she said, is that when the Legislature raised both taxes in 1999 and 2001, in the middle of a recession, the BPT rate went up by 13 percent while the BET rate was tripled. The balance was "shattered by lopsided increases," said Almy.
But several Republicans on the committee argued that raising taxes could drive away business, or at the very least discourage them from coming.
"It would hurt in recruiting," said Rep. Patrick Abrami, R-Stratham. "Companies do look at tax rates when coming to the state."
But Rep. Timothy Horrigan, D-Durham. said that businesses look at a lot of other factors, and that the tax changes would be "too small to cause any effect." Several other supporters of Almy's bill argued that businesses pay more in property taxes then in state business taxes, and that by cutting business taxes it would only result in state cutbacks in municipal aid, resulting in a "downshifting" that would increase property taxes.
Almy also presented HB 482, a backstop bill under which the increases would only go into effect if the rainy day fund is almost depleted. In that case, the Joint Legislative Fiscal Committee would trigger the tax. Almy called it a "contingent approach to the same problem, waiting until the damage has begun and the need to restore the tax rate is obvious."
The latter proposal had the support of Rep. Joelle Martin, D-Milford, a member of the House Finance Committee, who called it a "safeguard" in case of a revenue shortfall
Business group opposition
Business groups oppose both bills, noting that it would represent a sudden change in the direction the state has been pursuing since it started cutting taxes back in 2015, when the BPT rate was 8.5 percent. It just dropped to 7.7 percent in January and is scheduled to fall to 7.5 percent in another two years. Either bill would change the tax rates mid-stream, and depending when they went into effect, could mess up quarterly payments, said opponents.
"Businesses want stability consistency and predictability," said Bruce Berke, state director of the National Federation of Independent Business. "This puts us on the roller coaster. It hampers business decisions years in the making."
"It is reneging on what businesses consider to be a promise," said David Juvet, senior vice president of policy for the Business and Industry Association of New Hampshire. "It sends an extraordinarily bad message."
Juvet noted that, despite the cuts, revenue from the business taxes were $136 million ahead of projection. And while, yes, companies do look to the total cost of doing business when relocating, other costs "are not that great," he said, noting that energy and labor costs are high compared to other states.
He agreed that property taxes are high, "but we are not hearing that from our members." Instead, he said, the focus is on keeping business taxes low.