Higher rates responsible for Unitil's profits
Second quarter brings in just $1.7 million for the utility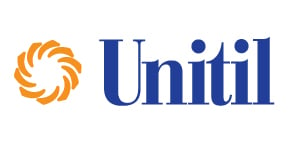 Despite flat sales in both gas and electricity, Unitil eked out a $1.7 million profit last quarter, or 12 cents a diluted share, primarily because of higher rates.
And that only builds on a cold winter, when gas sales were strong. All told, the company reported $15.3 million net income for the first half of the year, or $1.1 a share.
Natural gas has been Unitil's fastest growing segment ever since the Hampton-based utility acquired Northern Utilities in 2008, as both residents and businesses switch to the cheaper fuel, and start using it more. Gas sales have grown 4 percent a year since 2012, explained the company's CEO Robert Schoenberger, in an earning calls after the release last week.
And thanks to "rate relief" granted by regulators for the company's gas and electric utilities, customers have forked over an extra $16 million since 2010, which amounts to a 50 percent increase. That helped boost the gas rate, increasing about 10 percent annually over the last three years, while the electric rate base grew 4 percent, even though the sales weren't as robust.
There is room to grow, said Schoenberger. The penetration rate along the gas line is only 60 percent. He said the company hopes to work out deals so that customers can switch to gas without paying for it upfront but instead including the cost as a surcharge on future bills.
Weather didn't make much of a difference in the second quarter. Sales were actually a little down (1.3 percent in gas and a tenth of a percent in electric). But for the first half, there were 2.7 percent more heating days, and that's compared to an usually cold winter in 2014. Indeed, the number of heating days for the first half of 2015 was 13.3 percent higher than normal. But even if you didn't count weather, gas sales were up for the first half of the year by 3.2 percent. Electric sales were only up by a fifth of a percent.
Unitil again declared .35 cents per share dividend; that's an annual dividend rate of $1.40 a share, which is 2 cents more than last year.