Health Innovator Award: LTC Partners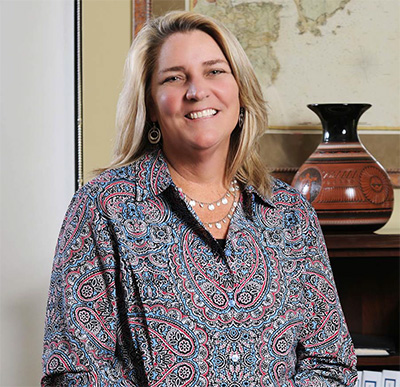 For its dedication to maintaining an environment that encourages and supports employee wellness – physical, financial and emotional – benefits administration and insurance services provider LTC Partners has been recognized by Harvard Pilgrim Health Care of New England and NHBR as the most recent Health Innovator Award recipient.
Based in Portsmouth, LTC Partners was created in 2002 to administer the Federal Long Term Care Insurance Program (FLTCIP), a long term care insurance program offered to Federal and U.S. Postal Service employees and annuitants, active and retired members of the uniformed services, and their qualified relatives.
Q. Your mission as a premier benefits administrative services company is to enhance customer experience in various ways. In what ways have you also enhanced the experience of your employees through health and wellness programs? Why is this important to your company and in general?
A. At LTC Partners, the goal of our wellness program is to put forth offerings, events and activities that positively impact the overall well-being of employees.
When it came to our attention that most of our employees had personal health and fitness goals but struggled to find the time and commitment to stick with them, we found new ways to meet this demand within the workplace, such as laptop-compatible tread-desks and a fitness room. We feel strongly that the more we support our employees' wellness goals, the more they will be satisfied with our company as a place to work, the harder they will work to please our clients and customers, and the easier it will be for us to attract and retain talented employees.
Q. In what ways has LTC Partners worked to promote wellness and what positive results or feedback have you seen?
A. Every day within our halls, there are examples of employees who have achieved outstanding results by participating in our wellness efforts. Last year we hosted a biometrics day for employees. Those who completed a voluntary online health questionnaire received a free fitness tracker, which over half of our workforce is now wearing. To further encourage participation, we've held monthly contests since November.
The results have been compelling. Participants in our Weight Watchers program have lost 1,400 pounds collectively over the past 12 months, and several employees have shared that their doctor has taken them off medications they've been on for years. The wellness program has really taken on a life of its own, as more and more employees are walking our hallways feeling better about themselves. The effect is contagious, in a good way. We received many positive responses from our employees regarding our commitment to employee wellness in our most recent employee satisfaction survey.
Q. In what ways do you feel these initiatives have positively impacted your employees and work culture?
A. Employees from different areas of the company are getting to know each other through their mutual quest for fitness. They are forming lunch-time walking groups and after-work running groups, not to mention the break-time speed walking crew! We've started to have employees ask if they could form teams to compete in local walks/runs. It's amazing how complimentary and supportive our employees are with each other. Sometimes you just need a little positive reinforcement to stay on track.
Q. Are there any exciting new wellness programs or initiatives on the horizon at your organization, or any that you hope to implement in the near future?
A. We're going to offer a biometrics event on an annual basis so that as a company, we can track our progress in improving our overall health. We are currently in the process of building a cafeteria which will offer many healthy choices. We're also forming an all-employee wellness committee. The members will act as a conduit of our employees' physical wellness interests, and organize and plan major employee fitness events and activities. We're investing a lot of time and attention on wellness — but the way we see it, our employees spend a lot of time at work, and the easier we can make it for them to reach their health and fitness goals, the better off we will all be.