Health Innovator Award: Eptam Plastics Inc.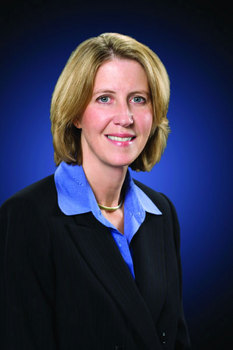 For its forward-thinking in finding innovative ways to keep its employees healthy, Eptam Plastics, Inc., has been recognized by Harvard Pilgrim Health Care of New England and NHBR as the most recent Health Innovator Award honoree. Founded in 1981 and based in Northfield, N.H., Eptam Plastics fabricates precision machined plastic components. By organizing wellness fairs and bringing in a variety of organizations beyond just diet and nutrition, the company shows its employees that there are many ways to be healthy.
Q. Eptam Plastics offers a wide array of innovative initiatives to keep employees healthy and shows them all the different forms this takes. What makes this approach so effective and why is it important?
A. There is nothing in life that is 'one size fits all,' and that is true even for wellness programs. People tend to assume that when you are talking about health and wellness, you are automatically referring to diet and exercise, which isn't always the case. When we were looking to offer ways to help make our employees more 'healthy,' we felt that to do it properly we would have to look beyond physical wellness and focus on their financial, emotional and overall wellbeing. By taking this approach when creating our wellness plan, we opened up available resources for people that may not have otherwise known where to look and combined them all into one easy, accessible program.
Q. What health initiatives do you offer and in what ways have they helped to educate your employees about the importance of health and wellness in their lives?
A. When it comes to providing the most complete and accurate information for employees, we knew that we could not tackle this on our own. We have reached out to several organizations that assist us in setting up the best, most well-rounded program we can offer. When addressing physical wellness, our goal is to create an atmosphere that is creative and inviting. Employees can meet every other month with a wellness coach, for instance. Working with those same groups, we have offered health risk assessments and other programs. Once a year during our wellness fair, we have a variety of interactive opportunities for employees. When addressing financial and emotional wellbeing, our goal is to create an environment that is available and non-judgmental. Employees can take advantage of our Employee Assistance Program (EAP), which gives all employees, and their families, access to financial, legal and crisis assistance. Having the availability of so many different programs helps to show our employees that personal wellness stretches beyond just diet and exercise.
Q. In what ways has having such a strong focus on health and wellness in the workplace strengthened your company and your employees?
A. There are always the things that first come to mind when talking about employees' health and wellbeing – employees are more productive, miss less time from work and health-care costs are more manageable. However, we see more than that in our employees and in our company. Like anything in life, people don't like to do it alone. They like the companionship of having someone next to them that knows what they are going through. Having these programs in place has strengthened our workforce because employees have been there for each other by nominating each other for recognition and awards, helping support one another financially and emotionally during tough personal times, and developing a greater appreciation for what each person is going through both at work and at home.
Q. As health continues to evolve and become more innovative, where do you see your company's methods of keeping your employees healthy going in the future?
A. Luckily for us, we are teamed up with great organizations that help keep us in the forefront of the changes going on around us. Without their help and support, it would be difficult for us to present all of the opportunities that we do to our employees. As an organization, we need to remain creative and open to new ideas and concepts. Health and wellness evolves before our very eyes, so we have no choice but to evolve with it if we want to keep our wellness program as diverse and interactive as it is now.
NHBR's Health Innovator Awards Program is presented in partnership with Harvard Pilgrim.