Harriman merges with Boston landscape architecture firm
Addition of The Cecil Group creates 83-employee, $11 million company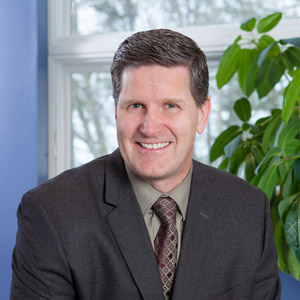 The merger of Boston-based urban design, planning and landscape architecture firm The Cecil Group with Auburn, Maine-based Harriman Architects + Engineers should mean a bigger presence in New Hampshire for the newly expanded firm.
While terms of the deal were not disclosed, the combined firm will have 83 employees and expects to record $11 million in revenue, the principals told NH Business Review.
Clif Greim, president of Harriman, said the merger broadens the services the firm can provide as well as the market footprint it serves.
He said the new organization has "a broader array of services and a much better end product."
Besides its Auburn headquarters, Harriman also has offices in Manchester, NH, and in Portland, Maine. There are four architects on staff in Manchester, Greim said.
The Cecil Group, which has a staff of nine, will continue to operate under its name and remain in its Boston office.
Steve Cecil, founding principal of The Cecil Group, said he was attracted to Harriman's studio structure, which allows a smaller group of designers to collaborate on a project, rather than spreading work out among multiple departments.
Both firms have worked extensively in New Hampshire.
Harriman is best known for its educational and institutional work, along with its health care, civic and government and retail practices, said Greim.
Harriman's recent work in the Granite State has included work for Southern New Hampshire University, New England College, the state psychiatric facility in Concord. It also has provided architectural design and engineering services for the Portsmouth Naval Shipyard, among other projects.
The Cecil Group, known for its master-planning and design work, has worked on several projects in New Hampshire, including St. Anselm and New England colleges, the cities of Claremont, Keene and Portsmouth.
Greim told NH Business Review that currently jobs in New Hampshire account for about 20 percent of Harriman's work. "We'd like to see that grow, and it will grow," he said. The firm currently is working on "a variety" of projects for the University of New Hampshire and the state of New Hampshire.
Cecil said he expects that the New Hampshire efforts also will include expanding work with municipalities.
Both Cecil and Greim said there's pent-up demand for the kind of services they offer, in New Hampshire and beyond.
"I think in most states, everybody has had to prioritize their investment in their communities and institutions. I think there's a growing need, and probably some significant deferred maintenance in some areas – local initiatives now waiting for state funding. But I think they're reaching critical mass right now," said Greim.