Hanover establishes energy-efficiency district
Special financing for commercial buildings available under state's C-PACE program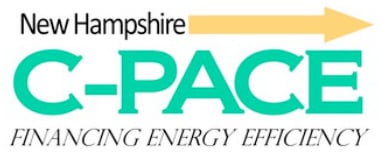 The town of Hanover has become the first municipality to adopt RSA 53-F, which allows it to establish the entire town as an Energy Efficiency and Clean Energy District.
The town is now eligible for financing through the Commercial Property Assessed Clean Energy, or C-PACE.
Under C-PACE, private owners of commercial properties, including nonprofits, can obtain long-term financing for energy efficiency and renewable energy projects, by electing to repay their loan through a special assessment tax from the town.
In addition, private capital providers, such as banks and other investors, can finance projects with commercial building owners using the C-PACE framework. Municipalities act as conduits for repayment of the loan and building owners and capital providers can benefit from the tax status of the C-PACE special assessment.
Modeled after municipal betterments such as sidewalk and sewer districts, PACE financing has been adopted by 32 states and in the past few years has helped more than 700 commercial buildings across the country complete energy efficiency and renewable energy upgrades using over $200 Million in private investment.
The Concord-based Jordan Institute is the statewide administrator of the program. It is currently working with the cities of Concord, Portsmouth, Dover, Keene and Lebanon in adopting C-PACE in the coming months, according to Scott Maslansky, director of the C-PACE program for the institute.