Hannah Grimes receives $50k grant for biotech work
BioNest programming and Radically Rural summit were factors in applying for the grant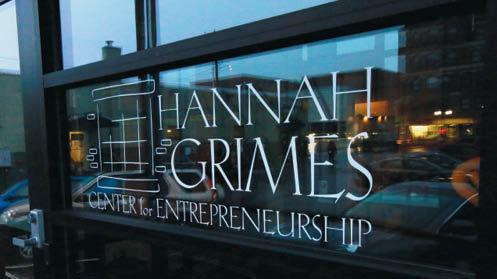 The Hannah Grimes Center for Entrepreneurship was selected as one of 40 recipients nationwide of a competitive grant to boost its interests in cultivating biotech in the Monadnock Region.
The Keene entrepreneurship incubator received $50,000 from the U.S. Small Business Association after entering the agency's Growth Accelerator Fund Competition on Feb. 24. Hannah Grimes and the 39 other winners spread across 30 states were chosen by the agency's Office of Investment and Innovation on May 4. The grantees were picked from an initial pool of 355 applicants to SBA's Stage One "Catalyze" phase of the program.
The center highlighted its entry into the biotech sector with its BioNest programming and work building relationships in rural communities through its Radically Rural summit as factors in applying for the grant.
The center partnered with Dutch life sciences firm Detact Diagnostics and Keene State College to help the company activate its first U.S. lab in the Elm City at the institution late last year, with Detact using a space at the Hannah Grimes Center for its offices.
Detact focuses on preventing bacterial contamination in medical settings. It announced plans last May that it had selected Keene for its U.S. headquarters, spurred by a Covid-19 test the firm developed that used saliva as opposed to nose swabbing like common clinical and at-home tests.
Hannah Grimes Executive Director Mary Ann Kristiansen said the company will be known as "Viper" in its U.S. operations. She hopes to use the grant as a starting fund for building a biotech network by hiring a managing consultant as well as a science graduate school assistant who would work 30 hours a week with Viper.