Halloween hoopla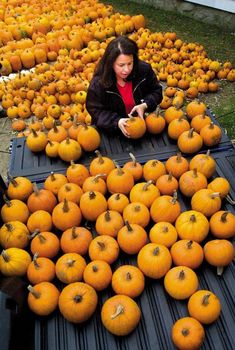 NASHUA – Imagine giving a party for about 1,000 guests and finding yourself facing a crowd of 6,000.
That's what happened last year when the Great American Downtown organization hosted the Great American Ghost Town, a Halloween trick-or-treat event on Main Street.
Unprepared hosts quickly ran out of treats and just as quickly ran out to replenish their stores. But they also vowed to make some changes for the second annual event, which takes place Thursday from 5-7 p.m.
Participating downtown merchants have posted orange bats in their windows, signaling that they will be distributing candy during the party.
"This year, we've taken a different angle," said Mark Sousa, the liaison between Mayor Bernie Streeter's office and the downtown group.
IF YOU GO
Sousa said the city plans to ban parking on Main Street from Library Hill to East Hollis Street to provide more sidewalk room for trick-or-treaters and their escorts.
LOCAL TRICK OR TREATING
In addition to candy, some downtown hosts will distribute children's books, balloons, and other treats, said Sousa, adding that 20 lucky guests will receive gift certificates hidden inside candy bar wrappers.
Downtown merchants also stand to win something, Sousa said. The business that wins a Halloween window dressing contest will receive an oversized pumpkin.