Gym operator Planet Fitness to launch IPO
NH-based firm has doubled in size since 2011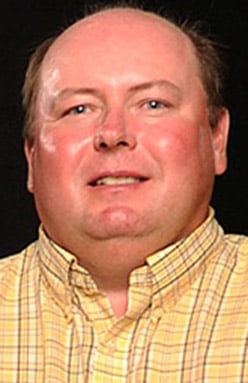 Planet Fitness, the Newington-based franchisor of fitness centers, has announced its intentions to issue an initial public offering.
The company on Tuesday said it filed a draft registration statement with the U.S. Securities and Exchange Commission, putting into place a "quiet period," during which it can't make public comments about the IPO.
An IPO could fuel even more growth for the company, which was started in 1992 by Michael and Marc Grondahl, two brothers. Chris Rondeau, then CFO and now CEO, joined a year later.
The company has doubled in size since 2011, with 900 franchises and some 6 million members, according to the latest Reuters report in February.
Reuters, sourcing "people familiar with the matter," said that the Planet Fitness IPO could be valued at more than $2 billion.
Indeed, the trade and business press has been speculating about the company going public for years, starting with the New York Post, which in June 2012 got wind that the company was looking to hire IPO bankers. The previous year, the company had $157 million in revenue, said the Post, quoting an unnamed industry estimated.
While such numbers seem big, the health club industry is a lot bigger, with 32,000 clubs, 53 million members and $22.4 billion in revenue in the United States alone, according to International Health, Racquet & Sportsclub Association.
IPOs have been a rarity in New Hampshire over the last few decades. It has been more common for public companies to go private, move out of state, or into another company headquartered elsewhere.
In 2013, Portsmouth-based Sprague Resources LLP, a large wholesale fuels distributor, sold off a chunk of the company to the public at $17.75 a share. It is now trading for about $10 more. And in June 2014, Performance Sports Group, a company traded on the Toronto Stock Exchange, issued a $126.5 million offering on the New York Stock Exchange at $13.36 a share. It's now trading for nearly $20.
But not all IPOs launch plans result in takeoff. Mascoma Corp., a Lebanon-based biofuels company, withdrew its 2013 offering due to lack of interest.