GTAT eyes profits ahead, dismisses quarterly loss
Apple deal and investment in new technologies expected to pay off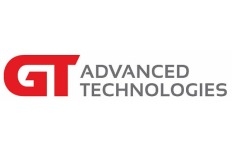 GT Advanced Technologies posted a huge net loss of $86.4 million, or 63 cents a share, in the second quarter, bringing the losses for the year to $161.2 million.
About half of that quarter loss, though, is due to GTAT's investment in its Arizona plant, which will produce sapphire material expected to be used in tougher screens for Apple Inc.'s mobile devices.
The plant is behind schedule, likely to be completed in October, several months later than Apple anticipated, said GTAT in its earnings release and follow up call. That means GTAT won't be seeing Apple's final $139 million payment for the facility until then.
Any revenue from sapphire materials sold to Apple – if there is any, since Apple isn't under any commitment to buy the materials – won't be recognized until the fourth quarter.
Still, GTAT has a third of a billion dollars in the bank, and expects that amount to grow to $400 million by the end of the year, so if it doesn't meet its goals until later it "won't be a world ending event," in the words of GTAT CEO Tom Gutierrez, in an earnings call transcribed by www.seekingalpha.com
Both Apple and GTAT are mum about future plans, but that hasn't stopped analysts from speculating how much Apple will buy and where it would go: on the iPhone, as a cover for the iPhone or on possible iWatch. When asked for particulars, Gutierrez retorted "Who do you think is going to win Super Bowl this year? I can't answer that question obviously. As I indicated I really cannot comment on Apple's product line plans or timing or revenue streams or anything else like that."
But here is a hint: the company inventory jumped from $39 million, at the beginning of 2013, to $132.6 million, at the end of the year. Whether that inventory is material (which would be destined for Apple) or equipment is not certain.
GT Advanced Technology's specialty HEM sapphire products
GTAT – once named GT Solar – started out making equipment to create silicon wafers for solar cells, not sapphire wafers for cell phones, but the company diversified when the solar industry tanked. Initially it built sapphire furnaces for the LED industry, but that too changed, when it was discovered that the thin sapphire materials could be use for mobile devices. Once Apple agreed to advance GTAT more than a half-billion dollars to build the 1.4 million-square-foot Arizona facility (with a million square feet of sapphire equipment) from scratch, GTAT entered the material business.
GTAT can't sell that material to its competitors, but the exclusivity arrangement "is not a complete chokehold…to be able to sell our advanced Sapphire technology," said Gutierrez.
Indeed more three-quarters of the company's $58 million in sales (up from $22.5 million in the first quarter, but down from $168.3 million in the second quarter of 2013) was for sapphire equipment, not solar. Equipment sales are going better than expected, said Gutierrez, and the margins are greater. Thus the latest revenue projections for the year of $600 to $700 million – most of which will be loaded onto the fourth quarter– will be on the low end, thanks in part to Arizona's facility delay. But the non-GAAP earnings per share for 2014 – 12 to 18 cents – will be at the high end of the previous range, because the product mix contains more high-margin equipment, compared to materials for Apple.
Meanwhile, Gutierrez reported that the company was progressing on two new technologies: one that will help the company ride the next cycle of solar sales and another that will take it into unexpected markets.
The company's Merlin technology will enable manufacturers to make solar cells with less silver – so that they will be lighter, more flexible, durable and cheaper. Gutierrez said that the company completed third-party testing, and expects revenue as early as this quarter, with broader commercialization in 2015. If only one-fifth of the solar market bought into Merlin that would translate into $1 billion in revenue, Gutierrez said.
Hyperion technology involves shooting a focused beam of particles onto a material – be it sapphire or silicon (which would be a quarter of the thickness currently in the market place). It was originally developed to make an ultra-thin wafer, lowering the cost of production in both the solar and cellular industries, but it can also be used to produce silicon carbon, which can be used for batteries that power electric cars or windmills.
However, GTAT discovered that Hyperion technology can be used by those wishing to treat cancer, by shooting neutrons at cancer cells injected with Boron-10 compound. Gutierrez said he expected his first sale this year.