GT Advanced Technologies emerges from bankruptcy
'A new chapter for our company,' says CEO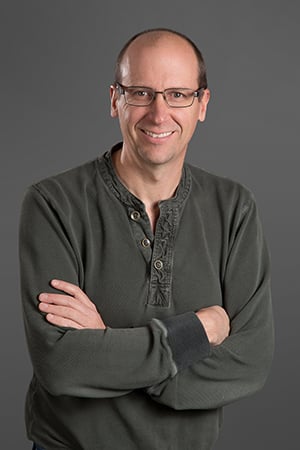 Merrimack-based GT Advanced Technologies Inc. has emerged from bankruptcy, led by its current CEO, and leaving its former creditors with little and its former shareholders with nothing.
"Our emergence from Chapter 11 marks the start of a new chapter for our company," said David Keck, GTAT's president and CEO. "Through this process, we have resolved the issues which led to our decision to seek bankruptcy court protection. With our strengthened financial flexibility, we will focus on our industry leading capabilities in the solar and sapphire markets."
The nearly 1.4 million shares of stock once traded under the symbol GTAT at almost $20 were extinguished on Thursday. The old shareholders won't receive any of the new company. Their only hope of recovering anything is now in a U.S. District Court class action lawsuit.
Ownership of the new company will mostly be going to new investors, who are betting some $80 million on the company's revival.
According to the final reorganization plan, those new investors will control 86 percent of the company. The former bondholders, who were owed some $435 million, and the unsecured creditors, whose claims approximate $500 million, will receive the rest, under a very complicated formula.
There is a chance that there will be some additional proceeds distributed to them after all is said and done, but chances are it will be pennies on the dollar.
Most groups agreed to the plan, through the bankruptcy trustee's office still had concerns about the new chairman of the board, Eugene Davis, a former GTAT board member. Davis will also head the trust that will try to recover assets, and the trustee was not satisfied by assurances that Davis would recuse himself should a conflict arise.
Apple deal disaster
The plan announced on Friday will allow the Merrimack company to concentrate on what it used to do before it entered a disastrous deal with tech giant Apple in 2013 – develop and market furnaces that produce the materials used in emerging technologies like solar, LED lighting and smartphones
In that 2013 deal, GTAT agreed to supply massive amounts of sapphire to be used in Apple's mobile devices. However, GTAT – which hastily set up a factory in an Apple-controlled facility in Arizona – could not enough produce sapphire of sufficient quality and declared bankruptcy almost exactly a year later.
At first, GTAT planned to pay back the $414 million advanced by Apple by selling the 2000 furnaces installed to make the sapphire, but there few takers. GTAT did manage to sell 567 of the furnaces for $26.6 million. By that time, Apple was willing to take half the proceeds and gave up on collecting the rest of the debt.
Apple, however, was named in the class action suit, which claims that former CEO Thomas Gutierrez and other executives reassured investors that the deal with Apple was working out when it was actually falling apart.
Shareholders allege that Apple essentially controlled GTAT at this time and forced it to suppress problems to avoid bad publicity before the launch of its new iPhone and Apple Watch. Apple and GTAT executives have asked the court to dismiss lawsuit. At deadline, the court has yet to rule on those motions.
February profit
In the meantime, the U.S. Securities and Exchange Commission and at least three other states and enforcement agencies are looking into the matter, according to the most recent bill submitted by the Boston law firm of Ropes & Gray to the bankruptcy court. The firm said it produced 17,000 documents to regulators, developed a timeline and gave a full-day presentation, accounting for nearly $700,000 of the $1.1 million owed.
Keck, who was not named in the class action suit, ran the company's old business producing equipment to make the materials for solar cells. That is where the company hopes to make money. However, ever since GTAT declared bankruptcy, the company has been losing tens of millions every month, partly because of restructuring costs, but also because of massive operating losses.
However, according to the latest monthly operating statement, as of Feb. 6, the company recorded a $4.8 million profit and had $46 million in cash.