Gorrell: Schools are a reason housing policy must remain a local issue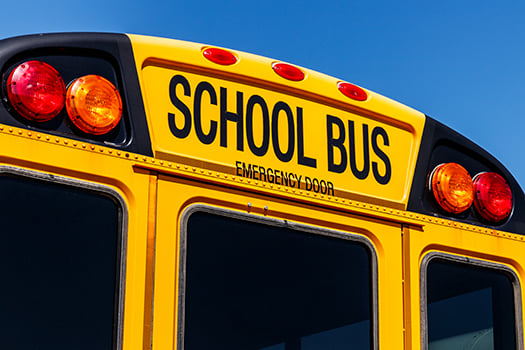 While I would not question Russ Thibeault's experience working around the state ("Where have all the children gone?"), people who have been stuck behind a school bus on its morning run have seen with their own eyes that "every new housing unit will generate 'at least' two public school students" is simply not true. How such a myth developed, I can't imagine.
But by using that false premise as his starting point, Mt. Thibeault's analysis does not address the economic reasons behind local reluctance to add housing units. These reasons are not myths or the intangible and unmeasurable NIMBY effect. They are very real concerns at the local level centering on the fact that education costs have been rising even in the face of declining enrollments, and that the property tax revenue from "workforce" housing generally dilutes the tax base (i.e., such developments don't pay their way). That is the true red flag.
For municipalities, housing policy vulnerability over a 20-to-30-year planning horizon comes from increasing the number of accommodations that contribute less in tax receipts than the current per-unit average. It's made worse when those accommodations are designed for families with school-age children, e.g., dense developments of 3-4-bedroom, government-subsidized units. While those developments likely add to student population, in the face of rising education costs despite dropping enrollment, adding any low-tax-assessment housing shifts costs to current residents.
Mr. Thibeault focused on statewide enrollments instead of district costs. But statewide data are largely irrelevant for community-based housing vulnerability assessments. They are especially unhelpful in a state where local districts are on the hook for funding most of their school budgets. Local officials must consider their unique circumstances, which likely don't mimic state-wide averages – or even the community next door.
Municipal growth policies should be seen from the perspective of city/town housing stock and the potential tax rate effect of new units in a rising cost-per-pupil environment. From the state DOE website: In 2018 our annual total expenditure for public schools was more than half-a-billion dollars above the 2008 level. During this period, enrollment decreased by more than 20,000 students. This trend was statewide, but its magnitude and impact vary by district based on property valuation and cost-per-pupil.
Viewed this way it is easy to see why a property-poor community struggling with a high tax rate might react differently to a proposed three-building, 100-unit, 3-4 bedroom "workforce" housing development than to a 100-unit, detached single-family development with 2-acre minimum lot sizes. One development is simply more likely to improve the valuation/education-cost ratio – regardless of the potential increase in the number of new children in the district.
Economic growth and our aging population are state-level concerns. But communities wondering where all the children have gone would be unwise to adopt the "If we built it, they will come" mantra for new construction permitting. Some municipalities are simply more suitable for economic development than others, for a variety of reasons. For example, look at Tilton and my hometown of Northfield.
Tilton benefits from the I-93 Exit 20/Route 3 commercial area; Northfield has a half-service exit in a residential area and very little commercially viable land. That's not going to change. But as Tilton reaps benefits from commercial development, Northfield gets more housing that doesn't pay its way, more school-age kids that shift the funding formula for our shared school district, and the added cost of dealing with more traffic on town roads.
If the state wants to improve the housing stock, it should focus on the communities where economic growth is more likely. Let the market work after that. Municipalities, on the other hand, should take the long but narrow view, crunching the numbers and identifying their vulnerabilities.
Some places – like Franklin and much of the North Country – are unlikely to regain the economic vibrancy they once had. They should focus on making themselves friendlier to the self-employed and small, trade-skill businesses – starting with improving the education outcomes of their schools in reading, math, and life-skills. Fix first, grow later.
A large employer moving into the town next door might indeed drive up regional demand for housing. But if much of that demand is met with new family-friendly housing that dilutes the tax base in your town, your neighbor's boon could be your bust.
Ken Gorrell of Northfield is a former member of the Northfield Zoning Board of Adjustment and former chair of the Winnisquam Regional School District budget committee.