Google names N.H.'s 'digital capital'
It may not be the first place that comes to mind when thinking of the most digitally savvy communities in the state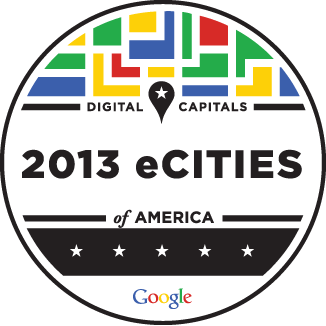 Google has named the so-called 2013 "digital capital" of New Hampshire, and it may not be the first place that comes to mind when thinking of the most digitally savvy communities in the state.
No, it's not Portsmouth, despite its reputation for having a strong digital media community, nor is it a college town full of social-media-savvy students.
The digital capital of New Hampshire is Amherst, according to Google, which named a digital capital for every state in the U.S. in its 2013 eCities Awards.
"The historic city has moved into the future with a digitally savvy business community that connects with customers to grow awareness and commerce," said Google.
Google launched its "eCity Award" to recognize the strongest online business community in each state.
To determine the winners, Google and Ipsos MORI, an independent research firm, studied the online strength of small businesses in cities in all 50 states. Ipsos put together a list of all cities and towns in the U.S., which it broke down by population size, and Google added its Google AdWords data for each city to calculate the top cities in each state for the highest AdWords penetration relative to population.
Essentially, that means towns fared well if they are home to businesses that spend a lot on Google ads.
Then, in each of the top five cities and towns, the research firm randomly surveyed small and medium businesses about their web presences, such as whether they have websites, blogs, social network presences, an e-commerce function on their sites, and listings in online directories. Amherst came out on top.
"We've got everything from suburbs to small towns to state capitals," Google spokesperson Rebecca Ginsberg told the Burlington Press Herald. "We hope that the eCities then become inspirations to other areas in the country and in their states to further take advantage of the web."
It's tough to tell how much stock to put into the Google ranking, especially since it did get one historical fact wrong about the town: It called Amherst, N.H. the hometown of Emily Dickinson. The 19th century poet was actually born in Amherst, Mass., where her homestead has become a museum to the reclusive writer. (Lest the town feel slighted by the mistake, Amherst, N.H., for the record, was home of another famous writer-editor, Horace Greeley, founder of The New York Tribune, one of the most influential newspapers of his day.)