Good advice for the ages
Recent tax bill is at odds with George Washington's 'farewell' wisdom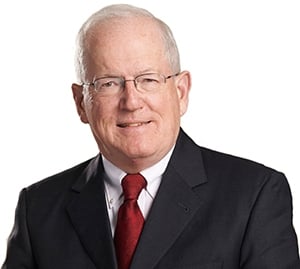 The flurry of activity at the end of 2017, which resulted in the "tax reform" law passed by Republicans in Congress and signed by President Trump, again brought to public attention the issues of taxes in general, and national debt in particular, given the prediction that the action will add $1.5 TRILLION to the debt.
At a discussion of these matters, former Congressman Dick Swett of New Hampshire's 2nd District recommended the book, "Washington's Farewell," by John Avlon, an examination of the admonitions of our first President upon leaving office. In that address, Washington said, of taxes and debt:
"As a very important source of strength and security, cherish public credit. One method of preserving it is to use it as sparingly as possible, avoiding occasions of expense by cultivating peace, but remembering also that timely disbursements to prepare for danger frequently prevent much greater disbursements to repel it, avoiding likewise the accumulation of debt, not only by shunning occasions of expense, but by vigorous exertion in time of peace to discharge the debts which unavoidable wars may have occasioned, not ungenerously throwing upon posterity the burden which we ourselves ought to bear."
Washington added that "the execution of these maxims belongs to your representatives, but it is necessary that public opinion should co-operate," saying that "it is essential that you should practically bear in mind that towards the payment of debts there must be revenue; that to have revenue there must be taxes; that no taxes can be devised which are not more or less inconvenient and unpleasant; that the intrinsic embarrassment, inseparable from the selection of the proper objects (which is always a choice of difficulties), ought to be a decisive motive for a candid construction of the conduct of the government in making it, and for a spirit of acquiescence in the measures for obtaining revenue, which the public exigencies may at any time dictate."
The quotation's wisdom is inescapable. Comparing the process the Congress and president just exercised to its prescriptions reveals many questions about what we all just experienced.
Obviously, no one "cherished public credit" in this process, or indeed in the processes administered by several previous administrations.
It has not been used "as sparingly as possible." We have not engaged in "vigorous exertion in time of peace to discharge the debts which unavoidable wars may have occasioned."
Indeed, much of the debt seems to have arisen from totally avoidable wars. We have done little or nothing to discharge them.
And how they "executed" the process is open to much question — a 500-page bill no one had read having been passed in the dark of night. The "regular order" of Congress was disregarded. The requirement that "it is necessary that public opinion should co-operate" seems not to have entered into the recent discussion.
The quoted passage is but one from an extensive address given by Washington, which in fact was not a speech delivered to any audience, but a published letter to the nation, paid for by George Washington himself, as he departed the then-capital to return to Mount Vernon.
Reading this book, and this address, and comparing the advice to current practices and events, will give readers cause for pause and much food for thought.
On a totally different and lighter subject, recent additions to the restaurant scene in Manchester reveal a host of ethnic culinary delights awaiting patrons.
On Elm Street, at the site of the former Joe Kelly's is a Turkish restaurant with wonderful examples of Turkish and Middle Eastern cooking.
Matbah, at 866 Elm St., is a treat not to be missed. Ask the host to recommend fare for lunch or dinner, and expect to be surprised.
Also, off South Willow Street is "Katmandu Spice," an Indian and Nepalese gem with a varied menu for dinner and a fine luncheon buffet. These are but two of what has become a collection of wonderful eating places available in the Queen City as it continues to enjoy a rejuvenation of culture and opportunity, along with the business regeneration a good economy produces. Check them out.
Brad Cook, a shareholder in the Manchester law firm of Sheehan Phinney Bass & Green, heads its government relations and estate planning groups.