Getting to know the SCORE
Regardless of your industry or situation, the organization can probably provide you help from someone who has done it before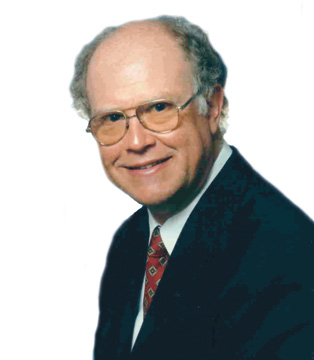 Are you running a business, and things aren't quite working out the way you'd like, and you're not exactly sure what to do about it? Or perhaps you're thinking of starting a business?
Wouldn't it be nice to get some expert advice, but of course, who can afford it?
Believe it or not, such advice can be had for free. SCORE (formerly known as the Service Corps of Retired Executives) provides such services, and they are free. There are six chapters in New Hampshire. The biggest is the Merrimack Valley chapter, which services the central and southern parts of our state (Concord, Manchester, Nashua, etc.), and they see 500 to 600 clients per year. Seventy-five percent of these are thinking of starting new businesses. The others are already in business.
The services are offered for free because the mentors and coaches volunteer their time. They're retired and may not want to play golf every day. In any case, the 65 mentors of the MV chapter provide a formidable knowledge base from which to draw.
Regardless of your industry or situation, they can probably provide you with someone who has done it before. In fact, they usually assign two mentors to each case, one with experience in the industry and the other has experience with the specific issues with which you are dealing.
You can probably imagine the administrative effort to sort all this out. Gene Calvano, a retired executive who built his own software company and sold it, has developed a tool that greatly helps them and their clients. It's called COMPASS, and it's a small business assessment tool available on their website at merrimackvalley.score.org/node/4671970.
It helps clients to think of their businesses and their problems in an organized way. The information helps SCORE assign the best mentors to each situation, and it helps the mentors come up to speed on each assignment very quickly.
COMPASS is industry-specific and evaluates companies or would be companies in five key areas: general management; finance, marketing and sales; human resources; and operations. Relative scoring identifies potential strengths and weaknesses further enabling mentor selection.
Gene put me in touch with one of his clients, Mary Woods, CEO of WestBridge in Manchester, which provides "family-centered treatment for mental illness and substance use disorders." They are a young business that is doing well, but these medical professionals don't have a lot of business experience.
Mary and her staff completed the COMPASS assessment together. This helped them collaboratively surface the issues they wanted to address. It also enabled SCORE to select and send in the folks best suited to help them.
"They helped us see things. I've always said you get what you pay for, but in this case we're getting an incredibly valuable resource and not paying for it. These folks have already proven themselves. They give us real-world, not theoretical, advice. You can't get this stuff from a book. Their learned wisdom and experience is so practical," Mary said. "They're helping us identify our strengths and weaknesses, especially with technology. They're helping us get into electronic medical records and even a payroll system. There's no negativity. We're so fortunate to have them; they're solutions-oriented. They're also helping us reorganize our management structure."
Dave Wood, MV SCORE's marketing committee co-chair, explains that COMPASS and the SCORE experience is an incredible opportunity to vet one's business plan. Even if you have enough money to start your own business without venture capital or other financing, wouldn't you want to make sure you have an absolutely sound business concept and plan before investing?
Dave says, "We help lots of people avoid losing lots of money. It's one of the most valuable services we provide."
Regardless of how smart or experienced we are, it's almost always good to have another set of eyes look at what we're doing and make suggestions.
So why would a consultant like me, who likes to charge for this sort of thing, write about what must be my competition? Well, I've been asking myself that. Maybe I'm crazy, but I find when I do something good, expecting nothing in return, good things happen for me.
I imagine the SCORE mentors must find the same thing.
Ronald J. Bourque, a consultant and speaker from Windham, has had engagements throughout the United States, Europe and Asia. He can be reached at 603-898-1871 or RonBourque3@gmail.com.