Getting the details right
Clients can take as much control of their financial destiny as possible by excelling on the fundamentals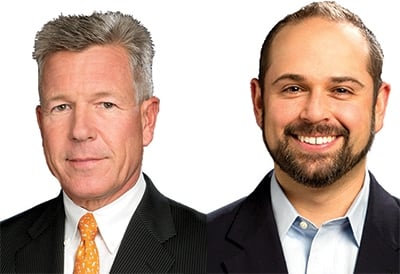 Imagine this scenario: A client has a number of various retirement accounts that have grown over decades of work. The client has divorced and remarried. Years later, her first husband passes away, yet remains the beneficiary of an account worth more than a half-million dollars for several years after his death.
We were recently faced with this very issue while onboarding a new client into our practice. The client was stunned by the oversight and immediately changed the beneficiary to her current husband after seeking legal counsel at our suggestion.
For those of us in the profession who have seen this scenario play out time and time again, this beneficiary designation detail could have resulted in expensive legal bills and significant assets going to the "wrong" family, and with considerably higher taxes paid. It happens more often than many think, even for wealthy families who have no shortage of accountants and lawyers.
Recently, a family friend died suddenly after amending his estate documents but had not signed the updated estate plan. The family was left in limbo as the estate waded through the expensive probate process and the late client's wishes were not honored as hoped.
We often talk with our clients about taking as much control of their financial destiny as possible by excelling on the fundamentals. These conversations include maximizing tax advantages, minimizing management fees by understanding how they work, and establishing a budget to fund short- and long-term hopes and dreams.
Another critical detail is making sure that all the proper i's are dotted and t's are crossed when it comes to the administrative aspect of one's financial affairs. In a low-return environment, the focus on the cost of investing is timely and appropriate, but should not be the only objective. Mastery of the fundamentals and other details may be as important, if not more important, than simple expense control.
This is where good fiduciaries should earn their keep. It is also important to demand transparency and accountability from your lawyers, accountants and financial advisors. Tom speaks from personal experience. When Tom's mother, and then later his father, passed away, Tom was in charge of executing both of their estates. His parents had used a local lawyer who had put together a large, faux leather binder of paperwork and boilerplate estate plans. After Tom's father died, the attorney attempted to bill another significant sum for his services, even though the directives were clear.
We have seen this before from the infrequent but unscrupulous professional who welcomes the opportunity to "double-dip" and bill clients or heirs again for doing no additional work. Tom's wife, a former estates and trusts paralegal, summarized it best: The family was being charged $5,000 for essentially telling time with our own watch. No thanks.
The point is important. As consumers, we have professionals who serve us well, but in the end we are responsible for ensuring that financial advisors, accountants and lawyers communicate with each other and ultimately with us, their clients.
As a matter of course, our practice reviews account details at least annually to make certain they reflect the legal wishes of our clients. The challenge is that we may not always know when a client has made legal, estate or beneficiary changes that affect our role unless clear communication occurs.
A few important fundamentals:
• If you have amended trust or estate plans within the last five years, have you informed all your custodians (banks, investment and retirement accounts) of your amendments? Failure to do so can be very expensive and advocacy varies by legal practice.
• If you have had a change of marital status, have you reviewed the beneficiary designations of your IRA, insurance policies, trusts or other retirement accounts?
• Are your assets titled in accordance with the most recently executed estate planning documents?
• Have you done a thorough review of all your financial documents in the past three to five years? A lot can change and be forgotten in the all-too-rapid shuffle of life.
Consider this wisdom from the Hall of Fame college basketball coach John Wooden: "It's the little details that are vital. Little things make the big things happen." Making sure your team of professionals coordinates detailed information and collaborates on your behalf can provide significant savings for any investor.
Tom Sedoric is managing director-investments of The Sedoric Group of Wells Fargo Advisors, Portsmouth. D. Casey Snyder is a financial consultant with the firm. They can be reached at 603-430-8000 or through thesedoricgroup.com.