Gauging the election field
A look at how the primary and general election campaigns are shaping up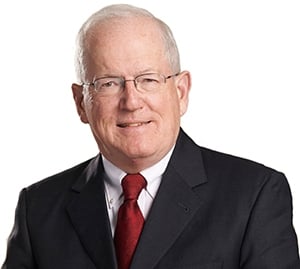 This year is not a presidential election year, nor is there a New Hampshire U.S Senate seat up for election, but there is still plenty of action, now that the filing period for the September primary has closed.
Gov. Chris Sununu is the only serious candidate on the Republican ticket for governor. He enjoys great popularity, has a majority favorable rating and benefits from the New Hampshire tradition of not denying a second term to incumbent governors absent some crisis, scandal or earthquake. On the Democratic side, candidate Steve Marchand, former Portsmouth mayor, and Molly Kelly, former state senator, are generating little heat and very little light. In fact, in a radio interview in which she had an opportunity to shine, Kelly produced such bland platitudes that this commentator, at least, wondered if she was ever going to say anything substantive on any subject. Marchand, on the other hand, has made substantive proposals on a number of issues, the problem being that most of them were reasonably extreme liberal positions not destined to attract the center, which is required to get elected.
In the governor's race, the Democrats seem to face the problem of "you can't beat something with nothing." This could change as the candidates hone their messages and, when one of them emerges as the Democratic standard bearer, in a year presumed to favor Democrats, the Democratic candidate cannot be counted out.
In the 1st Congressional District race, with the retirement of Carol Shea-Porter, there is no shortage of primary candidates. In the Democratic primary, there are 11 running, some of whom are relatively unknown and some of whom are fixtures in New Hampshire politics.
A couple of the candidates have recently located to New Hampshire in order to run, and one candidate, Levi Sanders, son of U.S. Sen. Bernie Sanders of Vermont, doesn't live in the district at all. Lincoln Soldati, former Strafford County Attorney, Mark McKenzie, a state representative and former labor leader, are relatively well-known. Chris Pappas, the incumbent Executive Councilor from Manchester, perhaps is the best known, and in a field of 11, may benefit from the number of candidates splitting the ticket.
There has been some note about the amount of out-of-state money funding one of the newly minted residents, so that may be an issue.
On the Republican side, there are six candidates, with NH Sen. Andy Sanborn of Bedford and former Liquor Commission official Eddy Edwards perhaps the best known.
While the 1st C.D. is a swing district, there is a presumed Democratic "wave" coming in the congressional elections which would seem to favor the Democratic candidate.
Conversely, in the 2nd District, incumbent Annie Kuster seems poised to be re-elected, the Republican candidates not being terribly well-known or well-funded. The district has become more reliably Democratic in recent years, which people who know anything about New Hampshire history find surprising.
As for the Executive Council, former councilor Debra Pignatelli is running for the Democratic nomination to oppose David Wheeler. The Pappas seat features businessman Gray Chynoweth and former Manchester Alderman Garth Corriveau seeking the nomination, and in the Republican contest, former Manchester Mayor Ted Gatsas is running against Jane Cormier.
In other races, incumbents seek re-election, with Michael Cryans again facing Joe Kenney, assuming he survives the primary, Andru Volinsky running for re-election against James Bayard seeking the Republication nomination in a very Democratic district, and Joe Pace, the sole Democratic candidate to face incumbent Russell Prescott.
Then there is the huge NH House, where it would take a significant Democratic wave to change the Republican majority, although that has happened in "wave elections" in the past. In a notable retirement, Rep. Neal Kurk, head of the Finance Committee, is not running for re-election, which will be a major change as Kurk has served for many years with distinction and expertise.
In the Senate, it will only take the change of a couple of seats to put Democrats in the majority. There are several open seats being contested, notably the one in the Bedford area to fill the seat of Andy Sanborn who seeks the congressional nomination.
Brad Cook, a shareholder in the Manchester law firm of Sheehan Phinney Bass & Green, heads its government relations and estate planning groups. He can be reached at bcook@sheehan.com.