Gas spikes hit Sprague's earnings
Company reports first results since public offering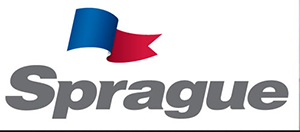 Gas price spikes caused Sprague Resources LP to post a net loss of $32.7 million in its fourth quarter, bringing the company to a $27.5 million loss for the year, according to the Portsmouth-based energy firm's first annual financial filing since taking itself partially public last fall.
But the loss was primarily a paper loss based on hedge investments for the company, which had $4.1 billion in annual sales last year and $854 million in total assets at the end of 2013.
Indeed, the company said on the whole it did well, considering the erratic energy pricing during the winter. Without that hedging investments loss, the company's adjusted gross margin on gas was $12 million for the quarter and $40 million for the year, both up from the previous year. Sales were up 5 percent.
"Our Refined Products Group executed exceptionally well during the fourth quarter in challenging weather and supply conditions," said CEO David Glendon.
In return, the company awarded Glendon almost $1.2 million in compensation, a 37 percent raise over 2012. All told, the top five executives were paid nearly $4 million, about a third more than the amount they were paid the previous year.