Fuller's to comply with new maple grading system
Lancaster sugarhouse adopts new universal standards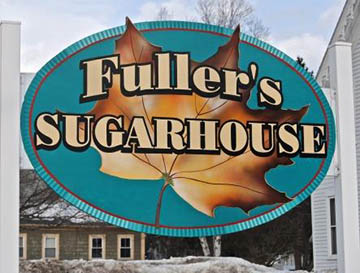 Fuller's Sugarhouse in Lancaster, one of the best known maple syrup producers in the state, has announced that its 2015 products will be labeled under the U.S. Department of Agriculture's recently established new guidelines.
In 2010, The Ontario-based International Maple Syrup Institute, a trade group with members in Canada and the U.S., began an effort to create standardized international maple syrup grades that it said can be adopted across the industry to make it easier to market to consumers. After a few years of back-and-forth, regulators in the two states agreed to the standardized, universal labeling.
Under New Hampshire's old standards, there were four consumer grades of maple syrup: Grade A Light Amber, Grade A Medium Amber, Grade A Dark Amber, and Grade B, a darker syrup that is commonly used in cooking and has a very strong maple flavor.
Under the new standards, there is no Grade B. Instead, syrup is classified into four Grade A color classes with more descriptive names: Golden Maple Syrup with a Delicate Taste; Amber Maple Syrup with a Rich Taste; Dark Maple Syrup with Robust Taste; and Very Dark Maple Syrup with a Strong Taste.
The new standards were approved in January, although the state of Vermont, the country's largest maple syrup producer, had previously revised its labeling standards to the universal standards.
While the USDA is requiring all maple producers to implement the system by the end of 2015, Fuller's decided to adopt it sooner, said owner Dave Fuller.
"Pure maple syrup is graded based on color and taste. The new grading system uses descriptive terms, giving customers a better understanding of what they're buying," said Fuller.
Fuller's will still be selling the syrup produced in 2014 under the old labeling standards, he said.
"As we make these changes, the one constant is that we will continue to provide the highest quality and best tasting syrup possible," Fuller said.