Frisbie Memorial demands Anthem narrow network info
Rochester hospital seeks Insurance Department hearing on how providers were selected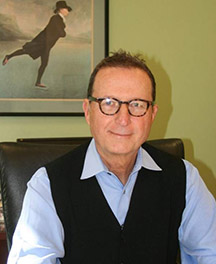 Frisbie Memorial Hospital is not only calling for its inclusion in Anthem Blue Cross and Blue Shield's narrow provider network on the health insurance exchange. The Rochester hospital is insisting that the state Insurance Department release information about why it was excluded.
"The entire process was handled behind closed doors," said Al Felgar, president and CEO of Frisbie, in a statement released Wednesday. "Now the documents are being kept under lock and key, and that is not fair."
Insurance companies' rate and policy filings are mostly public once approved by the Insurance Department, made available through a single self-serve computer in the lobby of its Concord office.
But the department said the network adequacy filings were confidential under insurance law because they might contain proprietary information. It did add that it might be able to release the information if the commissioner, "after consultation with the affected parties, determines that the interest of policyholders, shareholders, or the public will be served by the publication thereof," according to the relevant statute.
"We are going though that review now," said Jennifer Patterson, legal counsel for the department, adding that the Insurance Department "has more confidentiality provisions than about any other agency."
NHBR previously submitted a right-to-know request for the same information and was provided with Anthem's original submission – updated June 2013 – which the department eventually approved under its adequacy standards. The department said that it released the same information to Frisbie. The hospital, however, has maintained that those adequacy standards are themselves not adequate.
That filing listed a map of providers – hospitals, primary care physicians and specialists and a breakdown showing the percentage of each county that met the state standards and the average distance to providers.
In that initial filing, Anthem claimed that 11 acute care hospitals were accessible to the entire population in every county but Coos, and even there they were in reach – according to the state standard – to 97.4 percent of the population, but Anthem had since added two more hospitals to its network, bringing the total to 13.
Coos residents had the furthest average distance to a hospital, some 19.1 miles, followed by Rockingham (16.6 miles), Merrimack (16.5 miles) and Sullivan (15.5 miles.) Strafford, where Frisbie is located, had the shortage average distance (8.4 miles), save for Hillsborough (7.6 miles).
The adequacy requirements are stricter for primary care physicians. For instance, there need to be two providers at an adequate distance, but even here all counties' accessibility percentages were above 95 percent, with Coos at 95.9 percent. In Coos, the average distance to a primary care physician was 2.1 miles to get to the first doctor, and 3.9 miles to get to a second.
NHBR has asked Anthem to provide updated information for its current network but did not receive it as of deadline.
The department's right-to-know release to NHBR did not include the back-and-forth between the department and Anthem that it included in its rate submissions relating to what would be covered under its individual and group plans on the exchange.
Anthem's filings for group coverage under the exchange, for instance, contained dozens of department objections and complaints covering almost every aspect of the policy, ranging from the size of deductibles to preexisting condition. It is unclear whether the same kind of objections were raised by the department to Anthem's filings to define its network coverage, since none of that was made public.
"There was never any public scrutiny of the key factors that went into deciding which providers in New Hampshire would be a part of Anthem's narrow network," Felgar said.
Frisbie has been critical of Anthem's narrow provider network ever since it was announced in September. Felgar said Anthem never negotiated with the hospital and turned down its offer to match the terms of nearby Wentworth-Douglass Hospital in Dover, which is part of the network.
Anthem argued that hospitals only agreed to lower rates if they had exclusivity. And that enabled it to lower rates for individuals by about 25 percent, even without counting income-related discounts under the Affordable Care Act.
Frisbie has asked for a hearing on the matter, but the Insurance Department has yet to set a date. Patterson said the agency is still trying to determine what kind of a hearing it will be, one involving an aggrieved party (Frisbie) or a general information hearing. Each would be public, she said, but would follow different procedures.