Fraud found, alleged in USA Springs aftermath
NH, Nevada courts rule in civil cases; criminal trial awaits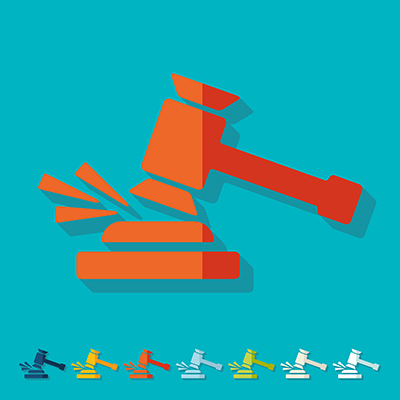 A federal court in New Hampshire has found that a Florida attorney was involved in a scheme to defraud investors, including several who backed the ill-fated USA Springs water bottling plant in Nottingham. But what the civil penalty will be still has to be decided
The ruling follows similar judgments by a Nevada federal court against three other participants in the scheme, but that $12 million judgment has been vacated because it might interfere with a criminal trial against the defendants.
The charges all revolve around Malom Group AG, accused of engaging in an international conspiracy to bilk 30 investors out of $11 million, according to the U.S. Securities and Exchange Commission Nevada complaint.
The SEC accused Malom – an acronym for "Make A Lot Of Money" – of forging numerous documents that indicated it had far more money than it actually had, sometimes in nonexistent bank accounts. The defendants also promised that they could raise far more money than they possibly could, if investors would only front them the cash, the SEC charged.
In New Hampshire, Malom used such documents to induce William Gianopoulos and Cynthia Gianopoulos to front $1.2 million in order to obtain a $60 million loan from Malom to help get USA Springs out of bankruptcy. It was the single biggest haul listed in the indictment
William Gianopoulos, a Lawrence, Mass., contractor earlier told NH Business Review that he had invested roughly $1 million in USA Springs, which struggled to obtain a permit to withdraw 300,000 gallons a day at its site, against the opposition of some local residents.
USA Springs went bankrupt in 2008, trying to find financial banking to complete the half-finished bottling plant. In the summer of 2011, Malom seemed to come to the rescue. Malom first promised that it would raise the money by selling European bonds, guaranteeing either a 50 percent return in 120 days or a complete refund, in addition to a 4 percent penalty.
According to the SEC charges, Malom used this method to defraud investors of about $3.5 million, and USA Springs is specifically named as an example.
Allen Ross Smith, a Florida attorney, was the "paymaster" in this scheme the SEC charged in New Hampshire federal court in March 2014. According to the court's recent ruling, Smith told USA Springs that he had represented Malom in transactions involving hundreds of millions of dollars. Smith said that the USA Springs investment was secured by a "bank draft" issued by a Swiss financial institution. No such instrument existed, according to the court order.
"His participation in the fraud contributed to the decisions of at least four investors to invest their money in the scheme, causing them to lose over $2 million," ruled the court in a summary judgment.
The court ordered Smith to pay back the $39,524 in fees he received for his work, plus $2,817.88 in prejudgment interest. But the court said the SEC did not specify which transaction would result in which civil penalty and asked the federal agency to spell it out in another motion, which the SEC indicated it would do.
Brazilian bonds
The Nevada criminal charges were first filed in December 2013 against Martin Schlaepfer and Hans-Jurg Lips, Malom's CEO and chairman, respectively; executive vice president James C. Warras; compliance officer Joseph Micelli; Malom's agent, Anthony B. Brandel, through his Las Vegas, Nev., company, M.Y. Consultants Inc.; and Sean P. Finn of Colorado and Nevada, through his company, M. Dwyer LLC.
Schlaepfer and Lips had already been jailed in Switzerland for fraud. More detailed charges were filed in a civil complaint at the same time.
The Nevada charges also highlighted the USA Springs case, detailing a fraud revolving around some Brazilian bonds Malom promised to sell.
Both Lips and Warras assured USA Springs, its attorneys and the bankruptcy court in Manchester that a Brazilian law firm certified that the bonds were legitimate.
But they "failed to disclose that the firm once listed Schlaepfer and Warras as employees and that the firm had an agreement with Malom to share any proceeds arising out of transactions," alleges the SEC.
Furthermore, the SEC charges, Warras directed Micelli to draft and backdate a joint venture contract showing how Malom acquired the notes which were e in fact, "worthless," says the SEC.
Micelli also lied to the bankruptcy court, stating that Malom had $16.6 million in assets "when he knew it did not," the SEC charges.
On Oct. 9, the court awarded the SEC a final judgment of $12,045,445 to be paid by either Warras, Micelli or M.Y Consultants (owned by Brandel). But that order was vacated in April 2015 because it might prejudice a criminal trial, which is scheduled to begin in December.
Meanwhile, the New Hampshire bankruptcy trustee has pursued a number of USA Springs officials, including founder Francesco Rotondo and the Gianopouloses, alleging fraudulent transfers of some $2.6 million of $8.4 million in mortgage proceeds. The USA officials had complained that many professionals involved in the case had been negligent in not preventing them from being defrauded by Malom.
That case was settled and closed in May, but the underlying bankruptcy case is still pending, and the Nottingham property, first placed on the market in December 2013 for nearly $2 million, is now listed for $1 million by The Kane Company.
USA Springs had once claimed that the property, with now-expired water withdrawal permits, was worth $125 million.