Four significant recent deaths
New Hampshire is poorer after their loss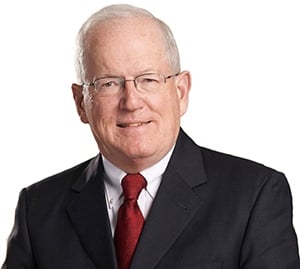 Four New Hampshirites of note died recently, and their passing should not go without note in this column, since each of them had an effect on me as well their communities for a long time.
Signe Anderson McQuaid was not just the wife of the publisher of the Union Leader, Joe McQuaid. She was a force in her own right, participating in many civic and political activities in New Hampshire, influencing generations of young people in sports and science, and generally making Manchester and New Hampshire a better place. She died Feb. 25 after a 15-year battle with breast cancer.
Signe Anderson was born in Manchester and graduated from Manchester High School Central before attending St. Anselm College. After college, she did work as a research assistant on a lake in Eastern Europe and later was a travel agent and Realtor.
It was her work as mother, grandmother, coach for Odyssey of the Mind students (including one Cook), sports teams and community involvement at which Signe McQuaid shown brightest.
Perhaps my favorite story about her is one day when she was refereeing a 10-year-olds' soccer game for the North Soccer League. Running vigorously up and down the field with the whistle at the end of a string around her neck, she appeared oblivious to the rude remarks of one parent criticizing the calls repeatedly. Finally, after one more complaint, calmly and without raising her voice, she walked over to the sidelines, took the whistle from around her neck, offered it to the man and said, "Here, you want to do it?" He uttered not another word for the rest of the game.
Manchester is poorer because Signe McQuaid is gone.
Attorney Danford Wensley, a longtime attorney in Rochester, died on Feb. 4. Both at the University of New Hampshire and studying for the bar, Dan Wensley and I became friends, a friendship which would last a lifetime.
Dan Wensley served as city attorney as well as a private attorney, contributing to the lives of many in Rochester and the development of that city over the years.
Active in Republican politics, Dan served in several positions. He also was a sports coach and involved in charities in his adopted home town.
A gentleman, a good lawyer, husband, father, grandfather, Dan Wensley died too soon at age 70, but his contributions are obvious.
Raymond G. Cote, 89, died Feb. 15. He was a constant in business, charity and social services in Manchester and in Bedford his whole life. In business, Ray Cote was president of Harvey Construction for many years and a significant force in the construction industry in New Hampshire.
Ray was a constant doer of good deeds and supporter of worthy causes. He chaired the New Horizons for New Hampshire board, Federated Arts of Manchester, Elliot Hospital, Notre Dame College and the Bishops Charitable Assistance Fund. He was a director of the Bank of New Hampshire and the Currier Museum of Art, the New Hampshire Technical Institute Advisory Board and the Easterseals Veterans Count Advisory Board.
A proud parent and grandparent, he made a difference in Manchester and New Hampshire for decades.
Barbara M. Truncellito died on Feb. 25 after a period of declining health. One of the kindest, sweetest and beautiful people I ever knew, Barbara McEwen was born in Manchester in 1927 on Christmas Day. She went to Hanover to nursing school at the Mary Hitchcock Memorial Hospital School of Nursing after her graduation from Manchester Central High School and became a nurse at the hospital.
In Hanover, Barbara met Ray Truncellito, a Dartmouth student, and they were married in 1952. Raymond, football player, coach, historian and insurance agency owner, along with Barbara, has contributed to Manchester and the community for many years.
One great memory of Barbara was a trip home from San Francisco with her and Ray. Our flight was canceled, and the succeeding 26-hour trip involved going from Oakland Airport to San Francisco, locating a flight, flying to Dulles, waiting a long time and taking a flight to Manchester. Needless to say, Ray and this author were a little put out, but Barbara smiled, laughed and indicated it was just an opportunity to spend more time together, never losing her cool.
Barbara Truncellito left her husband, five children and 10 grandchildren as well as four great grandchildren and will be missed by all of them and everyone who knew her and whose lives she brightened so much.
Brad Cook, a shareholder in the Manchester law firm of Sheehan Phinney Bass & Green, heads its government relations and estate planning groups. He can be reached at bcook@sheehan.com.