Four New Hampshire towns listed among nation's safest
Grantham, Greenland, Nottingham, Warner included in list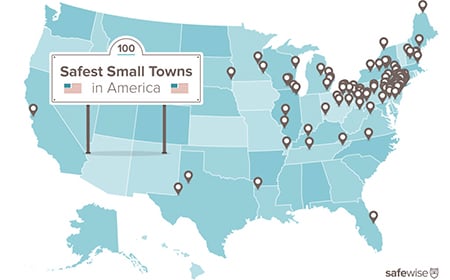 Four communities in the state of New Hampshire have been listed among the safest in the country.
In a report on "The 100 Safest Small Towns in the Country" – towns with between 2,500 and 15,000 people – issued by home security company SafeWise, the New Hampshire towns of
Grantham (ranked 46th), Greenland (86th), Nottingham (90th) and Warner (98th) were included.
To compile the report, SafeWise reviewed FBI crime report statistics from 2017, census population data as well as median household income.
"All 100 towns had zero incidents of violent crime, but there were no towns with zero incidents of property crime," the report stated.
By pooling in property crime rates, experts looked into burglary, larceny-theft, arson, and motor vehicle theft for margins to expand their classification on "safe" communities.
According to SafeWise, 91% of the communities listed had fewer than five property crimes per 1,000 people.
These calculations were considered by the rates of crime
"With such good property and violent crime rates, it's no surprise that New Hampshire's biggest safety concern is digital security, with 21% reporting a personal experience with compromised security in the past year," said Rebecca Edwards, SafeWise's senior security writer and safety expert.