Foreclosures still dog N.H. housing market
October numbers rise 18 percent from September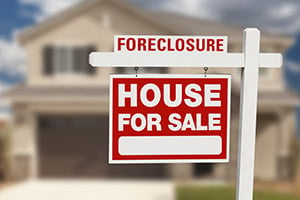 The slight uptick in foreclosures in October – when it comes to both deeds and auction notices – is another indication that the New Hampshire housing market's recovery is far from complete, though it still appears to be going in the right direction.
But while people are no longer losing their homes at the rate they were before the recession, they are still further behind in their mortgages than before the economic downturn, according to data released Monday by the New Hampshire Housing Finance Authority.
There were 239 foreclosure deeds recorded in New Hampshire in October, 18 percent more than September, but still 10 percent fewer than October 2012. Similarly, foreclosure auction notices (which do not necessarily result in an actual foreclosure) jumped up 24 percent to 376 compared to the previous month, though down 35 percent from a year earlier.
Other statistics seem to indicate that things are going in the right direction. For one, actual foreclosures for the first three quarters of 2013 are down 25 percent compared to the first three quarters of 2012, and the state is on track to having the fewest number of people losing their homes since 2007, before the recession really hit the state. Notices are down 32 percent year to date, and 49 percent compared to their peak in 2010.
Furthermore, the state's delinquency rate for the quarter (those behind on their mortgage) is at 6.4 percent, the third straight decline. But while those rates are a substantial improvement from the 9 percent peak registered during 2009, it is still about twice the percentage before the recession.
Similarly, the percentage of loans somewhere in the foreclosure process in the state (an inventory of 4,500 homes) was down to 1.7 percent in the third quarter, a full percentage point lower than its peak. Still, it would take a year to clear that inventory, and that's if no more homes enter the foreclosure process, according to the authority.
Despite all this, prices have started to climb for both single-family homes and condos, but not as much in the later category. Indeed, the price gap between condos and homes, which narrowed during the recession, is widening again, the authority noted.