Focus on the Executive Council
Why has it has begun to attract more interest from candidates?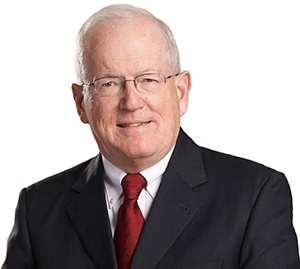 The Executive Council, not the most exciting center of political activity or action, has become somewhat of a focus of early electoral activity in 2018. Especially the race in District 4, the Manchester area, which is an open seat with current Executive Councilor Chris Pappas running for Congress.
Former Manchester Mayor Ted Gatsas, having been beaten for re-election last year, announced his candidacy for the Republican nomination, joining former state Rep. Jane Cormier of Hooksett in the race. Gatsas, 67, is a happy warrior on the campaign trail and tirelessly knocks on doors. Were he elected to the Executive Council, he would repeat what former Manchester Mayor Raymond Wieczorek accomplished when he was elected to the council some years ago after his defeat by Robert Baines for mayor.
Experiences as a mayor as well as a state senator would give Gatsas insight into the work of the council, and his experience as a business owner also would give him substance in the work of the council.
On the Democratic side, former Manchester Alderman Garth Corriveau, a Manchester attorney, had announced for the seat and recently was joined by lawyer/businessman Graham "Gray" Chynoweth, currently an executive with the ARMI effort headed by Dean Kamen, a prominent economic development activity in Manchester's Millyard. Previously, Chynoweth worked for Dyn (now Oracle Dyn) and SilverTech, both Manchester-based high-tech businesses. A lawyer by training, Chynoweth has been very active in Democratic politics and co-founded the Manchester Young Professionals Network.
Both Chynoweth and Corriveau are smart, young and connected in their race, and the District 4 race will be an interesting one to watch.
The question that needs to be asked, however: Why would anyone want to be on the Executive Council?
The council, which shares the executive along with the governor, does not have a great policy role, is not prominent in the news except when there are candidates being appointed to office or contract disputes, and those interested in policy agendas tend to run for other offices. It has huge agendas, much reading and preparation and takes a lot of time.
It has never been a springboard to higher office, with the possible exception of Judd Gregg, and it will be interesting to see whether Pappas moves on, but also how candidates explain their interest and having enough time to do the job properly.
Gatsas might be a logical person to seek the office as kind of a senior position. Corriveau and Chynoweth, however, have some explaining to do!
In this legislative session, much of the action has surrounded on several bills that in the end were defeated.
There appears to be a common reason for some of this: available money to pay for some of the proposals is a key element in some defeats, as complex funding mechanisms have been cobbled together to try to support them. While Medicaid expansion looks like it will pass and is supported by politicians of many stripes, the mechanism to fund it changes constantly.
On other proposals, however, cost appears to be one of the reasons for defeat. Family and medical leave legislation, in the end, was deemed to be a huge unfunded liability, and some even accused it of being a "closet income tax." Whether it was good legislation or bad, its funding may have sealed its fate.
School choice legislation, which was rejected by the House, was opposed by Rep. Neal Kirk, R-Weare, head of the House Finance Committee, largely because it would downshift almost $100 million to local budgets, in Kirk's estimation.
A huge amount of lobbying and discussion surrounded the Marsy's Law proposal, a constitutional amendment that would have added certain rights for victims of crime.
Money was not the reason for its defeat, but the fact that so much attention and time was spent on the measure, which sailed through the Senate, only to be defeated overwhelmingly in the House, is an interesting commentary on the use of time by the Legislature in an off year.
Brad Cook, a shareholder in the Manchester law firm of Sheehan Phinney Bass & Green, heads its government relations and estate planning groups. He can be reached at bcook@sheehan.com.