Flotsam & Jetsam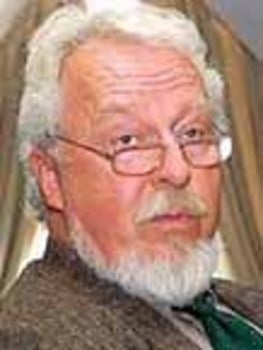 "Too bad that all the people who really know how to run the country are busy driving taxicabs and cutting hair." – George Burns
Professional help
The state Republican Party, at the urging of gubernatorial nominee-apparent Bruce Keough, is hoping to try some free market economics in drumming up an executive director. Keough is urging party leaders to hire Patrick Hynes to fill the job. The one sticking point is salary – the job pays about 40 grand and Hynes is currently earning a lot more than that in D.C.
The solution, The Union Leader's John DiStaso reported, may be giving Hynes a piece of the action by letting him keep a percentage of the money he raises for the state GOP. What percent wasn't reported, but considering that we're talking about coming up with more than $60,000 extra, the commission should be a pretty sizable one.
Anyway, money apparently seems to be no object to Keough and his peeps, who are eager to turn the party organization into what DiStaso described as a "top-notch, professional" one before the 2006 campaign begins.
Meaning that in the past it wasn't?
A special plea to loyal readers of Flotsam & Jetsam
As New Hampshire enters the era of Gov. John Lynch, F&J is hoping – no, praying – that our readers will help us over the coming months to find SOMETHING funny about the man and/or his administration. Remember, it's for your good too. We can only get by on a diet of Stretch Kennedy quotes for so long. We're begging you to send any and all suggestions to flotsies@yahoo.com. Thank you for your support.
In the cards
Just before Christmas, Newsmax.com came up with a nifty way to remember the life we all celebrate at this time of year — Ronald Reagan's, of course.
NewsMax was offering a CD called "Ronald Reagan's Greatest Laughs" (list price, $24.95 — and you thought we'd whipped inflation under Reagan) as a "free" bonus to anyone who spent $45 or more at the NewsMax store.
We know the Gipper had a great sense of humor, but we can't help wondering if the "Greatest Laughs" collection includes the late president's commitment to balance the budget or his promise to rid us of the very same Department of Education that President Bush and the Republican Congress are now funding so handsomely.
We wonder, too, about the additional bonus offered by Newsmax, the "Deck of Reagan." (Newsmax price, $9.95.) The playing cards
are no doubt charming, but we are skeptical of the claim that they will "continue the Reagan legacy."
You'd have to lose a lot of card games to rack up that kind of debt.
Gunning for a new law
Considering his somewhat embarrassing brush with the law a couple of years ago over a concealed firearm, an x-ray machine and an airline security screener, you'd think Rep. Howard "Crow" Dickinson would have said "no thanks" to being the prime sponsor of a bill to study state laws that allow judges and police officers to seize guns in domestic violence cases.
Guess again.
Dickinson's reasoning for supporting such a review: "A lot of these domestic violence charges are brought as a tactic in divorces."
Readers, and more likely his neighbors, also would be glad to know that Dickinson told the Concord Monitor he helps people thumb their nose at court-imposed firearms seizures by advising them to hide the guns at friends' houses.
Says Dickinson: "There is an excessive amount of paranoia when it comes to guns, and sometimes the guns have nothing to do whatsoever with the situation."
Sounds like something someone would tell airport security screeners after they found a gun in your luggage.
Happy holidays
You'll be glad to know that other than that silly business of a $300 million budget deficit, SB 110-induced hysteria and education funding questions that even all-time Jeopardy champ Ken Jennings couldn't answer, a nice-sized corps of lawmakers have their eyes on what's really important in the coming session.
First, Reps. Paul C. Smith is the prime sponsor of a measure that would make Oct. 27 a holiday, to be called Boston Red Sox Day. (Oct. 27, for people who may have been vacationing on another planet in October, is the day the Red Sox won the World Series.)
But an even larger contingent of our elected representatives isn't content with a mere day to commemorate such an event as the Red Sox actually winning a championship.
No, under the leadership of Sen. Jack Barnes, the entire New Hampshire Senate is sponsoring a measure that would declare the entire month of April 2005 as "Boston Red Sox Month."
A month's not that long if you think about it, considering that Sox fans used to spend an entire year bemoaning the team's performance.
It's been making the rounds…
It's not only driving the House Republican Alliance nuts, but folks over at the state Republican Party are none too happy that liberal groups were almost jumping for joy over Republican Speaker Doug Scamman's House committee assignments.
*****
"John Kerry already eyeing '08 run, mag says," read the headline in the New York Daily News. "Kerry withdraws before New Hampshire primary," predicts F&J.
*****
With the continuing growth in the rate of obesity among New Hampshire residents, maybe it's time to bring back Fast Day.
*****
No stronger message about the impending death of SB 110 could be sent than the removal of John Hunt as chair of the House Commerce Committee.
*****
The new "New Hampshire Advantage": Craig Benson's not governor anymore.
*****