Flotsam & Jetsam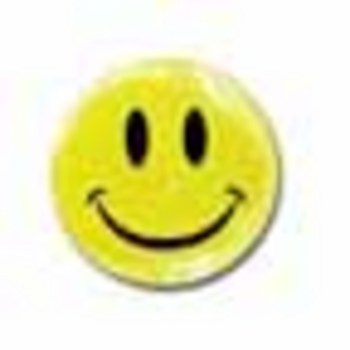 Throwing them a curve
Boy that Steve Vaillancourt sure knows how to play hard ball – at the minor league level at least.
Vaillancourt, a Republican state rep from Manchester, was among the most vocal opponents to a resolution proposed earlier this month in the House that would congratulate the New Hampshire Fisher Cats on their Eastern League championship.
Saying the House was "wasting its precious time working on feel-good resolutions," Vaillancourt and his colleagues turned down the opportunity.
Of course, the very same group didn't quite have the gumption to complain about wasting their precious time when a week earlier they were asked to – and did – support a resolution congratulating the Boston Red Sox.
Apparently you're wasting your time if you pass a resolution congratulating the local baseball team. But you're doing the good work you're elected for when you pass a resolution to congratulate a baseball team in another state.
All that and everyday low prices
Laconia economist Russ Thibeault got a rise or two out of his Hillsborough audience earlier this month as he explained his recent study of how a proposed Wal-Mart Supercenter in the town would affect the area economy.
According to Thibeault, a 155,000-square-foot Wal-Mart would actually be a net gain for the area because, he theorizes, more new shoppers would be attracted into town because of the Wal-Mart.
He also contended that the impact would be felt less by mom-and-pop stores than similar big box stores, like Shaw's and Rite-Aid.
Considering that his study was paid for by Wal-Mart – although it was commissioned by the town – the conclusion may not exactly turn heads.
What did turn heads, however, is when Thibeault was asked by an audience member to further explain his conclusion that the appearance of a giant store like Wal-Mart likely paves the way for more of its brethren, like Lowe's and Staples. How many such stores did the economist think a Wal-Mart might pave the way for?
"Seventeen," Thibeault said.
"Oh my God!" cried the questioner.
To which Thibeault quickly replied, "I'm just kidding. I don't know."
Does that mean it could be more than 17?
Job recommendation
Former Attorney General Peter Heed got in trouble over the conga. Now his successor, Kelly Ayotte, is doing the limbo.
Actually, she's in limbo.
Ayotte was promoted from deputy AG to attorney general upon Heed's resignation last summer to fill the remainder of a term that expired earlier this month. Since there is no shortage of lawyers among New Hampshire Democrats, Gov. John Lynch might be expected to nominate a barrister of his own party to the coveted post, but replacing Republican Ayotte with a Democrat might be a hard sell to the Executive Council, which would have to confirm the choice.
Pam Walsh, the governor's press secretary, insists Lynch has not yet turned his attention to that appointment.
"He hasn't gotten to that, with all that's going on in the Legislature at the moment," she said. No time frame has been established, she said, but Lynch will eventually focus on what qualities to look for in a potential AG, then pick six or eight candidates, and then interview all of them before choosing a nominee.
Ayotte, who remains on the job in a "holdover" status, will be among the candidates in the non-partisan process, Walsh said. "He's looking for the very best person he can find," said the press secretary.
That's fine with state Sen. Peter Burling, as long as the "best person for the job" is a Democrat.
Burling, the former House minority leader, believes it's time the new Democratic governor made clear that there are a number of talented Democratic attorneys who could ably and efficiently serve as the state's top law enforcement officer.
"It's nothing against Kelly," said the Cornish Democrat, who said Ayotte is "a brilliant lawyer, and she will go on to have a spectacular career."
To the extent Burling, himself a lawyer, has the governor's ear on the subject, he will no doubt be urging Lynch to let Ayotte "go on" to that career outside the AG's office sooner — rather than later.
Office interiors
Mike Basso works for the New Hampshire Fisher Cats and not for the city of Manchester's Department of Public Works. But the manager of baseball's Eastern League champions made his contribution to recycling activities recently when he resurrected an old baseball/political joke in response to the observation by Mayor Bob Baines that the manager's office at the city's new baseball stadium is bigger than the mayor's at City Hall.
As Baines later related, Basso's comeback was, "I had a better year than you did," an echo of Babe Ruth's 1930 remark to a public and press amazed to learn that the great Bambino was making more money than President Hoover. (To be fair, Baines surely had a better year in '04 than Hoover did in '29.)
Basso later confirmed the conversation actually took place and was not a product of the imagination of Baines or some wag at City Hall. But as to whether his office really is bigger than Hizzoner's, Basso couldn't say. The mayor may have been checking out his headquarters, but the manager showed no interest in the dimensions of the mayor's office.
"I have no idea," Basso said.
It's been making the rounds…
Has anyone noticed – or cared — that former editorial page editor Bernadette Connolly is no longer writing her column for the Union Leader?
---
The AG's office might have cashed in if the recently defeated bill to allow slot machines at the state's race tracks and North Country grand hotels had been approved. Those applying for a license would have had to give the AG $50,000 each to investigate them.
---
Congressman Jeb Bradley says House Majority Leader Tom Delay is "innocent until proven guilty." Hasn't he read for the Patriot Act?
---
Is it fair to say that, to the governor and speaker, taxing butts is a heckuva lot more palatable than allowing bets and raising the BET?
---
If you believe Rep. Robert Guida's "I wasn't in the room" explanation for not calling a roll call on the vote to double legislators' mileage reimbursements, you're likely to fall for the one that the roll call maneuver is "accountability at its finest."
---
His fellow department heads refer to Safety Commissioner Dick Flynn as "Pac Man," for his penchant for gobbling up pieces of other agencies and adding it to his domain.
---
With a Democrat in the corner office, Ray Wieczorek's no longer a rubber stamp for a Republican governor. Now he's a rubber stamp for Ruth Griffin.
---
Sure, Bill Richardson's coming to New Hampshire just to fulfill a "speaking engagement" in June. Wanna bet?
---
Now that the Union Leader has changed its name to the "New Hampshire Union Leader," does that mean it's the UL uber alles?
---
They said it…
"Did Representative Kurk ask for a roll call? I wasn't in the room and never heard it. I would have supported it had I known." — Rep. Robert "Roll Call" Giuda, head of the House Republican Alliance – which has demanded a record 90 roll calls this session – on why he and his group missed out on calling one when the House voted to double its mileage reimbursement from 38 cents to 76 cents for the first 45 miles.
"I've always supported gambling, ever since I was a little boy running numbers for my grandmother." — Sen. Andy Martel of Manchester – described as "joking" when he made the remark — during the debate over a measure to allow video slot machines in New Hampshire.
"Next year I'll introduce a lobbyist malpractice bill to see if we can fix that." – A frustrated Sen. Bob Clegg puts forth a possible solution to the logjam on finding a medical malpractice reform compromise.
"It's not on my top five things-to-do-before-I-die list." – J.C. Watts, the former Republican congressman, responds when asked at a Dartmouth College forum whether he has plans to run for president in 2008. He did, it was noted, add "never say never" to his not-quite-Shermanesque statement.