Flotsam & Jetsam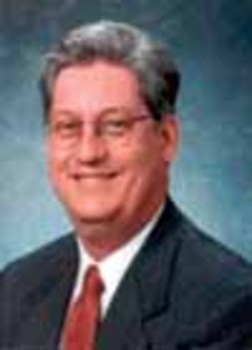 COPS out
Old programs never die, and old senators never fade away, they just go on talking on C-SPAN.
Mostly, they talk about saving those old programs, though occasionally a senator will find one he wants to eliminate. The chances are excellent, however, that a majority of his colleagues will save both the senator and the republic from an occasional lapse into sanity, the cure for which is to keep on funding forever as many programs and essential government "services" that the mind of man — or woman — can imagine.
Take the Community Oriented Policing Services, or COPS, program, for example. It was enacted by Congress several years ago to facilitate the Clinton administration's goal of getting 100,000 "cops on the street."
But now, says New Hampshire's senior U.S. senator, we have reached and surpassed that goal, yet Congress goes right on funding the program.
As our own Judd Gregg explained it, the idea was to help the communities receiving the federal grants hire the additional cops and then, once they saw how valuable those enhanced police services are, they would make provisions in their own municipal and state budgets to pay for them and Congress could go off and spend the federal dollars somewhere else where they are more urgently needed — Mars, for example.
But the program has won a broad constituency and there's been a strong demand to keep it going. Mayors, city councilors, selectmen, police departments, as well as ordinary citizens who like additional police protection without having to pay for it on their local tax bills, may be counted on to oppose ending or even cutting the program.
But Gregg has said he wants to prove Ronald Reagan wrong for once and show that a government program is not necessarily the "closest thing to eternal life" that we'll ever see in this world. Thus the effort to clip COPS.
Like so many of those troublesome programs in Washington, it turns out that Gregg voted for its creation. But he may have gone a step further than many of his colleagues ever would in his anti-COPS crusade: He actually admitted — on C-SPAN, no less – that he originally voted to set up the program.
Big Apple-bound
A somewhat disturbingly titled, if timely, book appeared in Flotsam & Jetsam's mailbox a week or so ago.
Fortunately, "Surviving Federal Prison Camp: An informative and helpful guide for Prospective Inmates," by Gerald J. Luongo wasn't meant for anyone associated with F&J.
Unfortunately, we know a few folks who might have been able to use it – former state GOP Executive Director Chuck McGee, for one.
McGee was sentenced last month to serve seven months in a Brooklyn, N.Y., facility for his role in the infamous 2002 Election Day phone-jamming scheme. Also, unfortunately for McGee, the Brooklyn facility apparently bears no resemblance to a camp.
By the way Luongo – a former New Jersey assemblyman and mayor, served time in a federal corrections facility after pleading guilty to diverting nearly $36,000 from his campaign fund and a town charity for his personal use, including vacation rentals, family dinners and home cable service. But not to worry —stuff like that doesn't happen in New Hampshire.
Opposition research
Those in attendance are still puzzled over Dave Juvet's performance at last month's House Labor Committee hearing on increasing the $5.15 minimum wage by $1.50 over he next year and a half.
Juvet, a lobbyist for the Business & Industry Association, was among those opposing a hike in the rate – even though, he told the committee, there it's likely all members of the BIA pay workers at rates higher than the minimum.
But it wasn't his opposition to the bill that had observers scratching their heads – it was the way he opposed the bill.
Actually, it was the way he opposed University of New Hampshire economics professor Ross Gittell.
Gittell, who preceded Juvet in offering his analysis to the panel, tried to dispel what he called the "myth" that a minimum wage increase will only help teens working part time.
In fact, Gittell told the committee, 75 percent of the 26,000 New Hampshire residents who make between $5.15 and $6.65, are older than 25.
Gittell also said a minimum wage increase of $1.50 would add less than 1 percent to businesses' costs, adding: "Are our employers living so close to the margin that this would ruin their business? I would think not."
That doesn't exactly sound like fighting words, but apparently they did to Juvet, who said Gittell's report was "a disservice to the committee" and filled with "misinformation."
Besides, he said, the study was ineffective and, well, pretty much worthless. After reading Gittell's study, he said, "you know nothing about the population making $5.15. You don't even know if they exist."
The doctor is in?
Doesn't it just crack you up when a U.S. senator – a U.S. senator who's also the majority leader, at that – visits New Hampshire for the second time in a month to deliver an address to a group of local Republicans and then insists (through a spokesperson, of course) that he's not a 2008 presidential candidate?
Then again, charisma was in very short supply when Bill Frist of Tennessee was in town last month to take a stroll down the runway at the annual luncheon of the Nashua City Republican Committee. And, since his performance left more than a few folks in attendance disappointed – as it did when Dr. Frist spoke to Manchester Republicans earlier in the month — maybe he really isn't thinking about running. Until he gets his act together, of course.
The real world
"This isn't the real world — it's government!" Earl Rinker, the former Manchester alderman and executive councilor, used to say.
Ah, but the real world is making a return appearance to the governor's office in the post-"Craig's World" environment of the Lynch administration.
The governor has a real desk, with four legs, people really sit for meetings and on the recent Easter weekend there was a real Easter egg hunt, held at the New Hampshire Community Technical College in Concord. About 1,500 real people, like children and parents, were joined by government officials at an outing that featured real eggs, a "live" Easter Bunny, real prizes and a real three-dimensional, in-the-flesh hunt for brightly colored eggs.
In the CW, we most likely need not remind you, the kids were treated to a virtual Easter egg hunt, the on-line brainchild of entrepreneur-turned-governor Craig Benson.
With reality breaking out all over, perhaps it will extend its grip to other matters before state government. In fact, maybe some day we'll have a real state budget, based on real revenue estimates.
It's been making the rounds…
Let's see: Phone-jamming functionaries Alan Raymond and Chuck McGee get five months and seven months, respectively, in the slammer. What's James Tobin — the alleged mastermind of the phone-jamming plot – worth if convicted?
---

If John Stephen had expected that becoming HHS commissioner would help his political career, he should be well past having second thoughts by now.
---
Have the physicians written up a Do Not Resuscitate order for malpractice reform, to be obeyed if the lawyers keep getting what they want through committee?
---
Now that Charlie Bass has joined Jeb Bradley in doing the Social Security privatization flip-flop, the question is: Will Democrats actually realize they have an issue here, or will they be too distracted by presidential politics to notice?
---
You'd think they would have ironed out the details in planning the E-ZPass system before acquiring and implementing it. You'd THINK that – but you'd be wrong.
---
The cost of those closed-door, Right-to-Know-violating meetings sure are getting expensive nowadays, isn't it?
---
They said it…
"I have learned that you close up your notebook and you say to the chair, 'I have to leave now,' and you go cry in your car. Then you go home and have a shot." – Rep. Nancy Johnson, D-Milton, after she was on the losing side of a vote on legislation related to the proposed motorsports track in Tamworth.
"If anyone's tired of the hoopla, it's probably the Democrats." – Saint Anselm College political science professor Dante Scala on the already-brewing 2008 presidential primary race. Exhausted voters apparently aren't on his radar screen.
"When casino-boosters tell you there is no crime problem, just say 'Gambino mob family gambling ring at the Lakes Region track,'" – Jim Rubens, head of the Granite State Coalition Against Expanded Gambling, in an e-mail to members.
"I really love being governor. If you like people, it's a great job. If you don't like people, you should never have run for it in the first place." – Gov. John Lynch.
"I always sit near the money." – Safety Commissioner Dick Flynn on why he sat at the table with Senate Finance Chair Chuck Morse at The Demers Group's New Hampshire Capital St. Patrick's Day Breakfast and Roast in Concord.
"In hindsight, one can always find missed opportunities." — Dr. Thomas Andrew, the state's chief medical examiner, on the scandals involving two of his deputies that have rocked is agency. To which Fats Waller would add, "One never knows, do one?"