Five projects win $1.9m in CDBG grants
CDFA awards grants for housing, infrastructure projects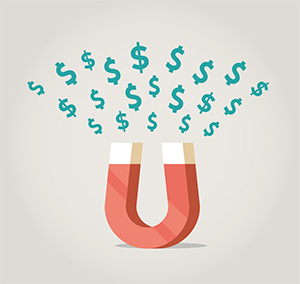 Five Community Development Block Grants totaling $1.89 million have been awarded to help fund projects developing affordable housing and upgrading failing infrastructure that benefit low- and moderate-income residents in New Hampshire.
The projects were approved by the Community Development Finance Authority. They are:
• Twin Pines Housing Trust, to acquire land for phase II of Gile Hill Apartments in Hanover. This housing grant of $300,000 will help create an additional 15 units of low-cost, energy efficient apartments at the 120 unit development in Hanover. The completed construction cost is estimated at $3.6 million.
• A housing grant for $462,300 to acquire land for the Conway Pines Elderly Housing Project. The proposed facility on Poliquin Drive will create 30 units of low-cost senior housing. The total price tag of the project is estimated at $5.2 million.
• A housing grant for the city of Claremont of $300,000 to replace the water system at the Pleasant Valley Estates Cooperative. The manufactured housing community's infrastructure is tied into the municipal service's, but its 50-year-old pipes have experienced 12 leaks in the past 18 months and sediment has been getting into the drinking water. Repair work, expected to total $459,000, will replace the water main and service lines, add gate valves to mitigate leakage and install two fire hydrants.
• A $345,000 housing grant on behalf of Independent Living Concord to develop 14 units of supportive housing on North Main Street for adults with developmental disabilities. The plan calls for ILC to partner with CATCH Neighborhood Housing Services and convert the vacant building. The estimated cost of the project is $2.2 million.
• A public facilities grant of $500,000 to construct a new Suncook Boys & Girls Club at its current location in Whitten Street Park, which will double the number of children served in the community. In July, CDFA awarded $700,000 in Investment Tax Credits toward the $1.6 million initiative.
The grants await final approval from the Executive Council.