Firm's technology aims to spread less salt
Sensible Spreader touts enviro, cost benefits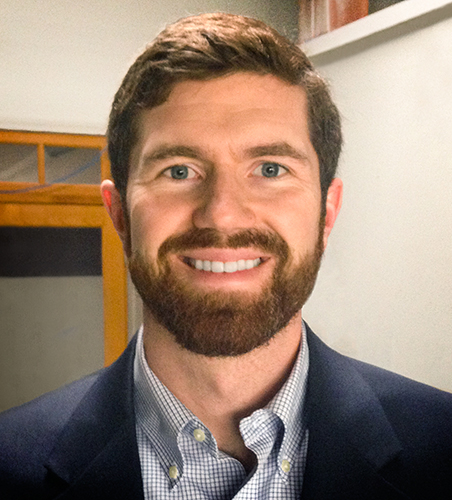 After graduating from Maine Maritime Academy, Andrew Jaccoma spent over a decade near salt water with the Coast Guard.
So in 2012, it was only natural that when he needed to come up with a project for his entrepreneurship class, while earning his MBA at the University of New Hampshire, his thoughts turned to spraying salt and other chlorine compounds to de-ice New England's wintry municipal byways.
It turns out that the U.S. uses tons of de-icing material – 18 million tons a year, in fact – and about 30 percent of it is wasted, because nobody usually knows which plow spread salt where.
All that extra salt is hard on watersheds – nearly 50 have been contaminated with chlorine in New Hampshire – not to mention cars, roads and bridges. And all that extra salt costs money and takes more time to apply – about 20 to 40 minutes per every four-hour route.
Ending that overlap might also improve safety by making sure that no road sections are missed.
Wouldn't it be great, thought Jaccoma, if somebody figured out a way to use GPS to tell all plow drivers in real-time which roads haven't been salted yet?
That someone was Jaccoma. His idea – and the company it promulgated, Sensible Spreader Technologies, based in downtown Manchester – promptly went on to win the $10,000 prize in UNH's 2012 Paul J. Holloway Prize Innovation-to-Market competition. He followed that up with another $10,000 prize, this one in the 2014 Social Venture Innovation Challenge at UNH.
The SVIC, currently in its third year (the deadline to file an intent to compete is Oct. 12, with submissions due on Nov. 5), is open to students, New Hampshire residents and UNH alumni.
Like the Holloway contest, SVIC is presented by the UNH Peter T. Paul College of Business & Economics, but it also involves the support of the Carsey School of Public Policy, The Sustainability Institute, NH EPSCoR, Net Impact UNH and UNH Innovation.
Instead of a business plan, it requires a video presentation and two-page summary, with a bent toward sustainable entrepreneurship.
'Game-changing tool'
Indeed, when Jaccoma sells Sensible Spreader Technologies, his focus is more on the environmental than the economic benefits, though the cost savings inherent in his idea is a selling point as well. He figures that a municipality could save $2,000 to $6,000 a year using his technology, and considering that it costs about $2,000 to install and about $1,000 a year to run, it's a technology that pays for itself quickly.
The technology employs sensors in each truck that not only keep track of where the vehicles have traveled, but when the salt spreader is rotated or the plow is down. A few seconds later, that information appears on every driver's dashboard monitor.
"It tells everybody where everybody else was, when, and what everybody else has done," Jacomma told NH Business Review. "It's a new game-changing tool."
He said the closest technology out there – automatic vehicle location (AVL) – also collects similar information, but does not get it out to the other drivers.
"That's next to useless for it to go to a manager sitting in an office somewhere," Jaccoma said, mostly keeping the scorn out of his voice.
So far, the company has sold systems to seven municipalities, including Laconia in the Granite State and Brookline in Massachusetts. (The latter is using it for street sweeping in warmer weather as well.)
The company has three scientists on staff: Christopher Dundorf, a mechanical engineer; Donald Spencer, an electrical systems engineer; and Christopher Rakowski, a software engineer. Jaccoma is the company's administrator and salesperson.
"Right now, we are focused on building a rock-solid product and to always keep ahead of the curve," he said. "It's a very complicated product, and we plan to further improve the technology before we expand too far. We want to make sure that every bug is worked through."
Bob Sanders can be reached at bsanders@nhbr.com.