Financial outlook for popular fitness chain shows early growth
Planet Fitness celebrates new stores, revenue uptick in the start of 2022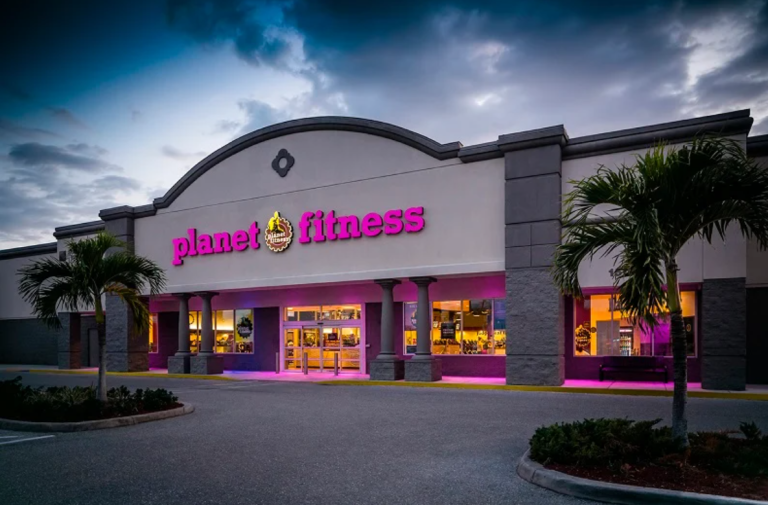 Its seventh New Year's Eve Times Square sponsorship, its first Superbowl commercial and mega-acquisition of a Southern super franchise are perhaps the best medicine Planet Fitness can muster after an Omicron attack in January.
Yet that's a lot of talk about 2022, when the Hampton-based company officials were discussing last year's financial picture.  It shows how quickly things are changing when it comes to the fitness industry in the time of Covid.
But before we go forward, let's go back a bit.   If you remember, Planet Fitness closed all its stores at the beginning of the pandemic, and while they started opening them about two months later, 2020 was not a good year, according to financial filings from last week.  Net revenue went down from $689 million to $406 million, and while it bounced back in 2021 to $587 million that's still a $100 million decline from pre-pandemic levels.  Other economic indicators paint the same picture.  The company lost $15.2 million in 2020 and then made $46.1 million last year.  That sounds good unless you compare it to its $135.4 million profit in 2019.
Similarly, store growth slowed from 261 new stores in 2019 to about half that level in the following two years.  This led to a sharp decline in the company equipment sales to franchise stores.   While franchise and corporate store revenue recovered from the pandemic, equipment sales was half of what it was.
The company had a strong fourth quarter, with revenue going up 37.3 percent to $183.6 million, and system-wide stores increasing 12.3 percent, bringing the total store numbers to 2,254.
There was "softness" in January, said CEO Chris Rondeau in an earnings call, but members started coming back at the end of the month, so the company ended up having a net member growth of 400,000 — four times what it was in January 2021.
Still, Planet Fitness officials don't want investors, or anyone else for that matter, to overlook that not a single gym was shut down in the last two years, at a time when a quarter of other clubs were failing.   The company used its large advertising clout — franchises must pay 2 percent into the company's national advertising campaign, and 7 percent of dues on local advertising — its fitness app and cash reserves to ride out the storm.   Plus, it has the economic clout to buy up those closing gyms or, at least, go after their membership.
In its earnings calls after the company's release — which preceded the March 1 filing by a week — Rondeau pointed to promising signs of the future.  For one, some 62 percent of members are now paying more than $20 for a black card membership that allows them to get all sorts of perks on the app as well as membership privileges (including the opportunity to bring a friend) in all of its gyms.  That's pretty good, considering it only cost $10 a month to join.
"The fact that people come in and they walk out paying more than double is just an unbelievable model," said Rondeau on the call, transcribed by Motely Fool.
Rondeau also wanted to point out the headway the company has made in attracting a younger audience.   The company now claims 8 percent of all millennials and Gen Z, which in the latter case is notable because "only half of that generation are old enough to join our gym."
Whether a Superbowl ad featuring Lindsay Lohan, William Shatner, Dennis Rodman and Jeopardy is the best way to reach this audience is an open question, but in addition to investing in high-profile advertising, the company is investing in itself, sort of.  In February, it spent $800 million — $425 million in cash — to buy 114 stores from Sunshine Fitness, one of its best performing franchises. That just about doubled the number of corporate-owned stores, bringing it to 10 percent of franchise stores.
That's quite an outlay for a company with only $546 million in cash at the end of the year.  The company had over $2 billion worth of assets, but it also had $2.5 billion in non-current liabilities. Planet Fitness  has always been a company that depends on the growth for cash to keep up with its debt, and it has always been growing, even — to a lesser extent — during a worldwide pandemic.