Fannie, Freddie ease first-time buyer rules
New guidelines will offer mortgages with as little as 3% down payment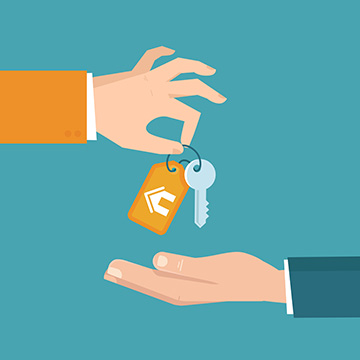 Fannie Mae and Freddie Mac on Monday unveiled new rules that will allow some people to buy a home with a 3 percent down payment, compared with the current minimum of 5 percent.
The mortgage giants Fannie Mae and Freddie Mac said the new guidelines are designed to help more low-income and first-time buyers afford homes. They say the rules should make it easier for people who have a strong credit history to obtain a mortgage.
Responding to critics who said the easing of mortgage guidelines could prompt a rerun of the subprime mortgage fiasco, the agencies said the new programs include such safeguards as a requirement to buy private mortgage insurance and underwriting restrictions.
Until now, the standard down payment for Fannie and Freddie mortgages has been 20 percent.
According to The New York Times, while both agencies will be offering the deal on fixed-rate loans and can only be used for a primary residence, Fannie Mae's new My Community Mortgage program, which has already been launched is open only to first-time buyers with a minimum credit score of 620. Freddie Mac's new Home Possible Advantage mortgages, which will be offered beginning in March, will be available to both first-time and other qualified borrowers, and credit scores will be just one of several factors in determining eligibility. Refinancing, though with no cash-out, also will be available from Freddie Mac.
The move is seen as an attempt to revive the first-time homebuyer market, which has been in the doldrums since the Great Recession. According to the National Association of Realtors, only 29 percent of home purchases in October were by first-time buyers. Historically, the average has been about 40 percent.