Ezenia tells bankruptcy court its future looks brighter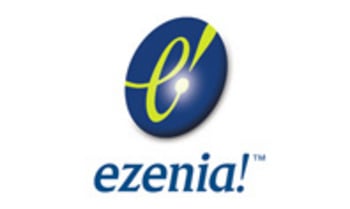 Ezenia Inc., the software firm formerly based in Nashua, last week presented a plan in U.S. Bankruptcy Court in Manchester that would allow it to hang on to its biggest asset — some $70 million in prior losses that would mean a $25 million tax benefit if anybody buys the company or its corporate shell.
Meanwhile, the publicly traded but delisted company hopes to double its revenue and pay off its creditors in full between five and nine years, the company told the court. Shareholder will be able to keep their current shares, currently traded on the pink sheets for under a dime.
The speed of that payoff depends on the outcome of ongoing litigation over the claims of the company's former CEO, Khoa Nguyen. However, the long payout plan would allow the current CEO, Larry Snyder, to continue to collect an annual gross salary of $120,000 a year while the company is in bankruptcy.
The company said that either a sale or longtime workout is better than liquidation, which – while more immediate — would mean the loss of the tax benefit and creditors might only get two-thirds of what they are owed. "The business has been surprisingly resilient," said Dan Sklar, the Manchester attorney who represents Ezenia in bankruptcy court. "Customers continue to renew their annual agreements. It looks like it will emerge successfully from bankruptcy and develop new technologies."
Ezenia, founded in 1991 as a videoconferencing company in Massachusetts before moving to Nashua in 2005, primarily served military contractors. But losses piled up in 2007, thanks to the economy and the fact that parts of the military were giving away similar software for free. The company began shedding workers, board members and upper management.
Nguyen quit in the summer of 2011, saying he was forced out because the board of directors was really running the company. Nguyen said that meant his job underwent a "change in status," which meant the company owed him $1.15 million, according to his contract. Ezenia disagreed and declared bankruptcy in September 2011.In October, after executives settled, Nguyen lowered his claim to about $500,000. Ezenia maintains it owes him about $180,000. The dispute is now being litigated in bankruptcy court in a separate adversary proceeding. The dispute is important because the company currently only owes about $1 million to its creditors.
Meanwhile, things have picked up for the company, which has moved to Seattle to be near Microsoft (though it keeps a handful of employees in Salem to handle the financial end of the company.)In the last three months, thanks to a revamped price structure, new sales proposals have increased by $750,000, with renewals in the pipeline of $1.86 million, according to last week's filing.
In the next 18 months, the company expects a total of $2.6 million in revenue, the filing stated.
Furthermore, Sklar said, Ezenia is finalizing a $2 million financing deal to upgrade its software so it will continue be able to license Microsoft software as part of its package. While the financing doesn't have to be in place for the bankruptcy plan to be approved, Sklar said that it is crucial for Ezenia to emerge from bankruptcy.
A hearing on the plan is scheduled for Feb. 26.