Export-Import Bank has fans in N.H.
Local companies will lose business if the export credit agency is not renewed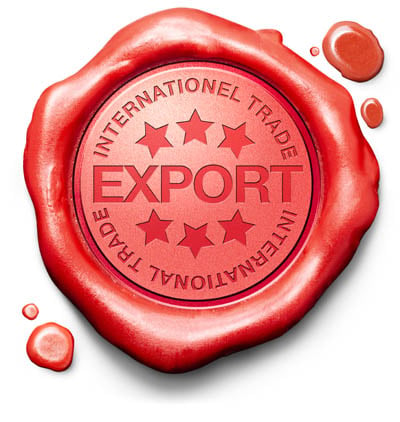 The U.S. Export-Import Bank is in trouble in Washington, and that's bad news for the 36 New Hampshire firms, with the bank's help, shipped $360 million worth of product overseas over the last seven years.
The list includes companies like:
• Centorr Vacuum Industries, a Nashua firm whose 60 employees build high-tech high-heat furnaces used to make tough metal tubes that are used in fields like the nuclear power industry
• Mountain Corp., a Keene company whose 250 workers print T-shirts that are sometimes sold in Europe
• Relyco Sales Inc. of Dover, whose 42 employees make specialty paper used in direct mail and packaging and hopes to expand its business through exports
"It was easy," said Bruce Steinberg, Relyco's senior vice president, about his company's experience in getting help from the bank. "It took away all the risk."
But that, say critics of the bank, is the problem.
Conservatives – and some liberals – are using terms like "crony capitalism" to describe a program that has had bipartisan support during the eight decades of its existence, but has lately become a symbol of government intervention in the economy.
The bank's authorization runs out on Sept. 30. President Obama wants to reauthorize it and gradually raise its exposure cap to $160 billion – adding $5 billion a year to the cap from 2015 to 2018 – but reauthorization has been stymied in Congress and if it's not given the bank will start winding down in the fall.
In the last seven years, the bank has approved more than 26,000 export deals across the U.S. Only 260 have been denied, and none of them was in the Granite State.
Although the bank has a number of underwriting standards, most New Hampshire businesses that have taken part say the process of getting assistance is fairly easy.
Even with approval almost guaranteed, the bank claims a default rate that is fairly low: 0.21 percent in the first quarter of 2014 and 0.237 percent in 2013 – less than a tenth the default rate for commercial loans.
But, unlike a commercial bank, the Ex-Im Bank doesn't make loans, it guarantees credit instead, whether it be of the exporters, or their customers. And in most cases, it simply insures receivables, as in the case of about three-quarters of the deals made in New Hampshire.
The Ex-Im Bank charges for insurance of the deal, less than 1 percent of the amount being insured. That's why, although it is being attacked as a government subsidy, the bank claims it has subsidized the government, contributing over $1 billion to the Treasury last year alone. The Brookings Institute said the bank has been running a $2 billion surplus this year.
Opponents, such as Greg Moore, head of the New Hampshire chapter of the conservative Americans For Property organization, are skeptical about such claims.
Moore points to other studies, such as one by the Congressional Budget Office that predicts that the Ex-Im Bank will lose $2 billion over the next nine years using a certain accounting method. (By another method, disputed by the CBO, the bank is projected to earn $14 billion during that time period.)
Critics also cite a study that shows that large businesses receive the bulk of the bank's disbursements, at least when it comes to the monetary amount. (Small businesses actually get 90 percent of the deals, but those deals involve a lot less money.) Thus the percentage of all Ex-Im-related exports is 43 percent in Washington state, where Boeing is located, but only a fifth of 1 percent in New Hampshire.
That still represents about $214 million in disbursements over the past seven years in New Hampshire, and some $47 million over the last two years, helping support some $361 million and $64 million of exports, respectively.
Who participates?
But even with the billions being disbursed, and the relatively easy approval process, most businesses, in New Hampshire and elsewhere, are exporting without the help of the Ex-Im bank. So if they are not being denied loans, why aren't they participating?
Moore speculates that some businesses withdraw their application before being denied, but participants interviewed in New Hampshire indicate two other reasons: Many aren't familiar with the program and only want to pay for it when the risk warrants it.
Several companies said that they didn't use the bank before they were "burned" by overseas trade. Kiepura Aviation Corp., a Littleton company that produces flame-retardant tape used by aircraft manufacturers, was "hurt terribly" when a large maintenance and repair shop in Canada closed its doors, said CEO Marjan Kiepura.
But even now Kiepura doesn't insure all export invoices, which represent 70 percent of its business, since it costs about 1 percent of the sale.
Similarly, Relyco was burned by a Canadian firm.
"We shipped the product and we couldn't get paid," the company's Steinberg said. "If we tried to sue, it would cost $150,000 to win $50,000."
After that, Relyco was hesitant to trade on credit, but large customers insisted on it, so the Dover firm got in touch with the Ex-Im Bank and landed a several million-dollar deal with a German company that could grow to $5 million a year – a quarter of Relyco's revenue.
"Going through this program is a heck of a lot easier than trying to deal with a bank," Steinberg said. "It is putting American citizens to work and helping keep small business strong."
The Mountain Corp. also got burned, but it already had its insurance in place.
The company keeps about $300,000 worth of invoices insured, the maximum amount the bank allows for the firm's T-shirt deals with European distributors, though it ships $4 million a year overseas (the firm has $30 million in annual revenues).
When a German customer went under, The Mountain submitted a claim to the Ex-Im Bank and received 90 percent of its money back.
Most companies, however, never collect on the insurance. They get nothing from their premiums except security.
"It means knowing that you are going to get paid," said Sam Pollard, general manager at Conductive Compounds, a Hudson firm whose 15 employees make functional inks that are used for industrial purposes. Half its production is exported overseas.
Thanks to Ex-Im Bank insurance, the company was able to win a six-figure deal with a Taiwan firm. That's a lot for a company with under $5 million in sales.
"It's a lot cheaper than a credit card transaction, and it kind of smoothest the way to export overseas."
Many small businesses haven't heard of the Ex-Im Bank, but New Image Coating, a small firm in the Manchester Millyard that makes an environmental coating for decks that is more durable than most, eventually did.
Hank Croteau, the company's president and owner, found about the bank through a Canadian contact, and now he sees an opportunity to grow his exports, which at this point constitute about 5 percent of sales.
"For orders larger than $50,000, I can't take the risk they won't pay," he said.
Reassures customers
The Ex-Im Bank does more than insure receivables. It guarantees loans, but this support generally goes to large foreign companies that buy U.S. goods, but some New Hampshire companies indirectly benefit.
For instance, a $200 million loan guarantee to Petroleos Mexicanos to buy exports from various U.S. companies will benefit Sponge-Jet, a manufacturer in Portsmouth to the tune of about $700,000 in exports.
Sometimes, U.S. companies need to reassure foreign firms. Under Ex-Im Bank's working capital program (accounting for $64 million in New Hampshire disbursements over the last eight years), Centorr builds multi-million dollar high-tech furnaces around the world that take up to a year and a half to install.
When its customers pay 20 percent on a $4 million contract, "they are handing us cash, and if we have hiccups or problems, they want to know they are going to get their money back," said CEO William J. Nareski.
So the Ex-Im Bank issues a standby letter of credit. "If we default, they get their money. It allows us to complete the deal, and it costs the taxpayers nothing," said Nareski.
It also helps his company compete against foreign firms that get even more government support.
"Compared to the unbelievable subsidies and tax provisions that the Germans give, this is nothing," he said.
Exports constitute about half of the company's revenue. Without the Ex-Im Bank, the company would have to reduce its workforce, which is currently at 60 employees, said Nareski.
"The work would go to a German firm," he said. "It would create a real job loss in American industry and I would be one of the major victims."