Ex-paper exec guilty in fraud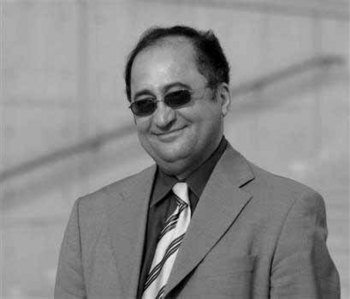 It's safe to say no one in the Androscoggin Valley shed any tears for Mehdi Gabayzadeh, the former CEO of what was once one of the nation's largest makers of paper products, after he was convicted April 13 of engineering a $300 million fraud.
Gabayzadeh was found guilty in U.S. District Court in Central Islip, N.Y., of masterminding the fraud, which prosecutors said grew out of the collapse of his Hauppauge, N.Y.-based firm, American Tissue.
Among American Tissue's holdings were the pulp and paper mills in Berlin and Gorham, both of which were shut down for months after the firm went bankrupt in September 2001. More than 800 people were laid off as a result of the action.
All told, American Tissue employed 4,700 workers in 15 states before its collapse.
Jurors deliberated for eight days after a nine-week trial at the Long Island courthouse. Gabayzadeh was convicted on all charges in an eight-count indictment, including bank and securities fraud and conspiracy.
Gabayzadeh was convicted of participating in a series of complex deals to keep the company solvent, including creation of fake documents that indicated the company had sold million-dollar pulp contracts that didn't exist.
Under Gabayzadeh, American Tissue's business flourished in the 1990s, eventually becoming the nation's fourth-largest producer of paper goods.
But, prosecutors said, as Gabayzadeh's firm got deeper and deeper in debt, he engaged in a series of frauds to deceive creditors and get more loans, inflating the income of subsidiaries and overvaluing the firm's machinery.
During the trial, Gabayzadeh's attorneys argued that the former CEO – who fled Iran after the shah was overthrown — didn't have a firm grasp of American business ways and that he knew little about business finances. They also claimed that the frauds were created by others in the company.
But the company's former purchasing manager testified that Gabayzadeh had "100 percent knowledge of day-to-day activities from the shipping department right up to the corporate office."
Effects in Berlin area
Fraser Papers eventually bought the Berlin and Gorham mills and reopened them in June 2002. They now have about 600 employees, but that has done little to erase the bad feelings people in the Berlin-Gorham area have toward Gabayzadeh and American Tissue.
"Where can I send the customized orange suit?" Berlin Mayor Robert Danderson told the Berlin Daily Sun when asked for his reaction to Gabayzadeh's conviction. "The man was nothing more than an economic terrorist."
Paper, Allied-Industrial, Chemical and Energy Workers International Union Local 75 Vice President Raymond Blais told the newspaper that he was "glad" about the conviction. "He messed up a lot of lives, not just here in Berlin but at his other companies as well."
U.S. District Judge Joanna Seybert revoked Gabayzadeh's $5 million bail and ordered him held until sentencing on July 8. He faces up to 60 years in prison.
Gabayzadeh's lawyer, Raymond Perini, said he planned to file an appeal of the verdict. "The jury took a long, hard look, and there were substantive issues, but we are disappointed," he said.
Danderson said he would ask the city council to consider sending a victim impact letter to the court on behalf of the community before that sentencing. The mayor told the Sun the court should hear about the pain caused by Gabayzadeh's actions.
State Rep. Robert Theberge, who was Berlin city manager when the mills went bankrupt, told the Sun that the area is still trying to recover from the economic trauma it went through when the mills were closed for those 10 months in 2001 and 2002, adding: "We've been struggling ever since."