Ex-GTAT CEO settles with SEC for $160,000 over Apple mess
Two lawsuits still remain in wake of collapsed deal with tech giant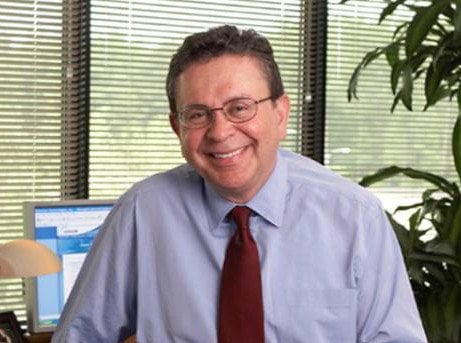 The former CEO of GT Advanced Technologies has agreed to pay $160,000 to settle federal fraud charges that he misled investors on a $578 million deal with tech giant Apple that eventually cost shareholders more than $1 billion in stock value.
Thomas Gutierrez "painted a rosy picture of the company's performance and ability to obtain funding that was paramount to GT's survival while they were aware of information that would have catastrophic consequences for the company," said Anita B. Bandy, an associate director in the Securities and Exchange Commission's Division of Enforcement in a press release. "We will continue to hold chief executives accountable when they breach their most fundamental duty to make full and truthful disclosures to investors."
The then Merrimack-based company, which filed for Chapter 11 bankruptcy in 2014, shortly after the Apple deal fell apart, also settled but didn't have to pay a penny. GTAT has since reorganized and is operating out of Hudson.
"We are pleased to have the investigation behind us, allowing us to focus all our efforts into expanding the availability and use of silicon carbide and sapphire into current and future markets," said Greg Knight, the current CEO.
Gutierrez, who led the company from 2009 to 2015, had originally increased shareholder value by diversifying the product line of the company once known as GT Solar. The company originally manufactured equipment to make material for solar panels but under Gutierrez it began selling equipment to produce sapphire to used for cellphone screens.
But in October 2013, GTAT signed a deal to produce a massive amount of sapphire for Apple at a new facility owned by Apple in Mesa, Ariz. But GTAT couldn't manufacture enough material in the required timeline, and Apple started to hold back advances on a $567 million advance. At the same time, the company as a whole and Gutierrez in particular reassured investors that everything was going smoothly.
In September 2014, a month before the company filed for bankruptcy and revealed its problems with Apple, Gutierrez exercised his stock options and sold 9,232 shares of GT stock into the open market for gross proceeds of $160,448.
In the deal with the SEC, Gutierrez agreed to settle three counts of misleading investors by paying a $125,000 fine, $15,510 disgorgement and interest of nearly $3,000. That adds up to roughly the amount he made during his September selloff.
The SEC settlement pales in comparison to the $27 million Gutierrez and other executives agreed to pay to settle similar charges filed by investors, who claim to have lost $1.5 billion due to securities fraud.
Underwriters who were also sued settled for $9.5 million. A federal judge approved both settlements last July.
However, Apple, which was also named as a defendant in the investors' suite because it allegedly controlled GTAT, did not settle, so that ongoing suit is in the midst of its discovery phase. No trial date has been set.
According to last month's summary by Apple, the tech giant has produced some 200,000 documents and GTAT (even though it is no longer a party) topped that with 250,000. Apple has completed 10 of its 15 dispositions and plaintiffs have finished with six. Apple now expects discovery to be complete in September.
Another ongoing suit has been filed by the bankruptcy trustee against Gutierrez and other executives to recover damages on behalf of creditors. That too is in the midst of discovery, for a trial scheduled to begin in July 2020.