Enviro issues win attention of lawmakers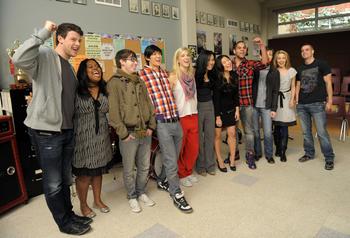 Second of two articles.
Home improvement contractors would have to get a license. Merchants could sell only cigarettes that don't start fires. And anyone who uses spyware to sell their wares — beware.
In the previous issues we focused on upcoming state legislation that would affect most businesses – bills that would affect the cost of health insurance, raise or lower business taxes and those that regulate labor.
But most of the 435 business-related bills being considered by the 2005 Legislature would directly affect one or a few industries.
Environment
One of the biggest upcoming legislative fights might seem to be about the ability of one company to burn construction and demolition debris containing lead paint in one community.
As first reported last year in the New Hampshire Business Review, the state granted a permit to Bio Energy Corp. to burn such debris in Hopkinton and release more than two tons of lead a year. The news sparked heated community opposition, a flurry of court filings and a rash of legislation, ranging from a moratorium or ban on the burning of the waste – known as C&D — to tighter pollution controls.
The Bio Energy plant is one of six wood-burning power plants around the state that would be affected by such legislation.
One proposal would be to require that the plant use the Best Available Control Technology, or BACT, phased in over a period of years, while it slowly increases the amount of C&D waste it can burn.
"I was not a BACT fan this time last year, but this is a graduated level of enforcement and compliance," said Rep. Roy Maxfield, R-Loudon, the bill's sponsor.
This approach has the backing of the state Department of Environmental Services.
The Business & Industry Association of New Hampshire also would prefer stricter regulation.
"If the limits are unsafe, the solution is to change the limits, not to put a ban on all such facilities," said Michael Giaimo, BIA's vice president of Energy and Environmental Affairs.
A similar local controversy — this time by USA Springs to withdraw hundreds of thousands of gallons of groundwater in the Nottingham area — also has sparked a larger debate over the control of groundwater, and bills that would tax such withdrawals. The BIA would oppose such a tax.
And lawmakers are beginning to weigh in on the expansion of the Mt. Sunapee ski area, another instance of a private business (which leases the ski area from the state) pitted against local environmentalists.
Also, look for a battle that's brewing between the owners of the biggest air polluters of the state: the captains of industry and the owners of motor vehicles.
For years DES has primarily gone after industry to reduce air emissions, said Giaimo, but since automobiles cause half of the state's pollution, "it is not fair to just go after stationary sources."
Thus the BIA is pushing DES to find a way to tax pollution from mobile sources. DES is looking at an importation fee on gas and diesel that could raise gas prices by half a penny. With rising prices at the pump, any increase in gas taxes creates opposition, particularly among owners of gas stations along the border who are already bracing for an expected cigarette tax increase.
And look for the auto dealers to squawk when it comes to a DES-backed bill that would require dealers to sell cars that meet tougher California air emission standards.
DES is proposing the bill so the state can opt out of the requirement to use MTBE in its gasoline. MTBE has been leaking into groundwater, and banning it now has support across the political spectrum. It remains to be seen, however, how many would be willing to pay the price when it comes to buying a car.
Not many businesses dispute the need of one environmental program that also is close to the heart of newly elected Gov. John Lynch — the Land and Community Heritage Investment Program, or LCHIP. The debate, however, is how to pay for the program. Last session, Realtors were concerned it would come out of the real estate transfer tax. This year, Rep. Neal Kurk, R-Weare, would tax the generation of high-voltage electricity, i.e. the Seabrook nuclear power plant. While such a tax would be spread among users throughout New England, it would put the plant at a competitive disadvantage, said Giaimo.
Speaking of utilities, look for a number of bills that will revisit ongoing questions.
Will the state finally give up on the idea of deregulation, particularly in selling off Seabrook? Maxfield proposes that the idea – which had been postponed until this year – be put off indefinitely.
"I'm glad we didn't sell off the plants. Why would we want to pay 3 cents more a kilowatt-hour for the privilege? The only people who want this is Enron-type companies that want to be in on the resale business," he said.
But the BIA, once a champion of deregulation, doesn't quite want to give up on the idea.
"Right now, the prices are so far below market that competitive suppliers can't enter the market," said Giaimo. "We would be for the concept of hiring an independent auditor to find out what the value of the plant would be if they would sell it, and determine whether to sell it now or to allow PSNH to retain it indefinitely."
Secondly, who will pay what when it comes to a property tax on utility poles — the electric company, the phone company or the residential taxpayer? There are several bills on this topic.
Third, will communities be able to set up their own broadband infrastructures to compete with the phone company? Maxfield said he wants to work out a compromise with phone companies that would allow communities to issue bonds to set up such networks, provided that the phone company has a fair shot at bidding for the work.
Construction and real estate
Several factors have focused lawmakers' attention on the booming real estate and construction market:
• The spread of development, which has inspired several measures that would limit growth.
• The scarcity of workforce housing, which is sparking attempts to force municipalities to be more flexible in their regulation of growth.
• A wave of refinancing, reassessment and remodeling, which is leading to an attempt to better control certain professions.
• Recent scrutiny of state contracts, which is causing lawmakers to take another look at how state contracts – particularly construction contacts – are bid and financed.
But the most pressing issue facing home builders is coming from local governments and the increasing number of attempts to limit development within their borders, and that's where the major effort of the Home Builders and Remodelers Association of New Hampshire will be focused, according to Kendall Buck, the association's executive vice president.
"More education needs to be done," he said.
But the effort to force towns to make a place for "workforce housing" – the new business-friendly term for affordable housing — is still very much alive in the Legislature. Sen. Lou D'Allesandro, D-Manchester, is sponsoring a bill pushed by the New Hampshire Housing Finance Authority that would define such housing in order to clarify some recent court decisions on the matter.
A similar bill died last session, "but it was long and very complicated and focused too much on litigation" said NHHFA spokesperson Dean Christon. The current proposal is simpler, he said.
There also are numerous bills dealing with local planning, such as legislation proposed by Rep. W. Packy Campbell, R-Farmington, that would not let a planning board limit the number of a particular developer's building permits. Such permit restrictions would have to be townwide, he said.
"It's arbitrary to limit one particular developer," he said. "You can't just say, 'I'll approve your project if you only build five houses a year.'"
And look again this year for a number of "smart growth" measures: bills that allow higher-density cluster zoning in exchange for open space and conservation easements.
The Associated General Contractors is backing a similar trade-off that could help both building and road construction: It would allow contractors to pay into a fund to develop large wetlands in lieu of creating their own.
AGC also is looking at some creative ways to speed up road building. One would allow the state to sell off the land surrounding Interstate 93 to raise funds to pay more quickly for the bond to widen the road. The association also is backing a measure to allow contractors to use construction management bids.
Others would like to assure that more local contractors win the bid in the first place. Peyton Hinkle, R-Merrimack, would give contractors a 5 percent bidding edge over those from out of state. Other states, he said, such as Alabama, have a similar provision.
Hinkle, a commercial real estate appraiser, said that he noticed that many of the local firms he worked for weren't winning state bids.
"Why aren't they getting the contracts?" he asked. "Why are we taking tax money from the people in New Hampshire and spending it out of state when it could benefit people in the state?"
A number of bills deal with specific segments of the industry:
• Several would license home contractors, an industry that has been the target of many consumer complaints as of late.
"We've had incident after incident," said Senator D'Allesandro, who claims to have a list of more than three pages of people who have been bilked.
• Another bill to regulate home inspectors also has been sponsored. The question in the past has been whether to certify or license them. The American Society of Home Inspectors would rather have licensing.
• Another bill would require that commercial and industrial landowners disclose rental and lease information when applying for an abatement of property taxes.