Energy-efficiency bills get their last chance in Legislature
House, Senate to consider PACE loans, RGGI-backed programs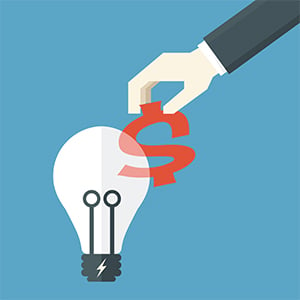 Four energy-related bills, including one that would make it easier for businesses to obtain financing for energy-efficiency loans, will be voted on in the New Hampshire Legislature Wednesday, the last day of this legislative session.
House Bill 532 would increase the cap on Property Assessed Clean Energy, or PACE, loans from $60,000 to as much as $1 million, thus making the program more attractive to lenders. The state already enabled a PACE program, which allows a municipality, on its own or with others to form districts that can raise funds by issuing bonds, or partnering with institutions, such as banks or nonprofit groups, and then turn around and issue long-term loans to a business, in exchange for a lien placed on the property being improved.
The program previously was more targeted to homeowners, but that stalled because the Federal Housing Finance Agency (FHFA), Fannie Mae and Freddie Mac objected to the senior lien status that PACE financing receives.
The House version of the bill would have lifted the $60,000 cap altogether. The Senate version included a cap limiting total indebtedness (the lien plus existing mortgages) to no more than 35 percent of equity, but that was a problem for small businesses without much equity on the property.
The $1 million cap was the compromise that allowed for larger loans for small businesses, without allowing extremely large loans for big corporations.
The final bill also added a provision to allay concerns of the New Hampshire Bankers Association that such loans would be paid off before a first mortgage.
Under the compromise bill to be voted on today, banks would have to sign off on any such loan.
The other energy bills up for a final vote Wednesday are:
• Senate Bill 268, which would allow a small portion of Regional Greenhouse Gas Initiative funds to be spent on a comprehensive fuel-neutral program currently run for small businesses by the Retail Association of New Hampshire, and another for large business run by TRC, a Portsmouth engineering firm. Both organizations would have to bid on the program to continue running it next year.
• HB 1602, which would empower the state Public Utilities Commission to order Public Service of New Hampshire to sell off its coal-burning plant in Bow. It would also instruct the Site Evaluation Committee to come up with rules for wind plants.
• HB 1129 would give the Senate Office of Energy and Planning some more time to complete a report on how to coordinate the state's energy-efficiency program. The Senate had tried to update the building code to allow for more energy-efficiency measures, but that was deleted in the final bill.