Encouraging sign in the Queen City
Manchester Proud effort seeks to put city's schools at the forefront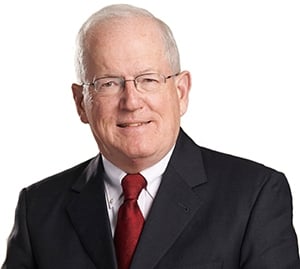 First, a word about my last column. A glaring omission has been pointed out by several readers. In my piece about the Executive Council and its place in New Hampshire politics, I failed to mention that Gov. Chris Sununu was on the Executive Council prior to his election as governor, which may in fact account for many of those who are interested in running for the Council, seeing it as a possible spring board to higher office. The governor was as enthusiastic, energetic and hardworking on the Council as he is as governor, and readers were right to point out the omission!
Every once in a while a very encouraging event happens, and such activity is currently going on in Manchester. A group of citizens, concerned about education in the Queen City, and knowing that the present "strategic plan" for the Manchester School District is about to expire, have come together to form an organization known as "Manchester Proud."
Barry Brensinger, a prominent architect, Patricia Lynott, campus president of Southern New Hampshire University, Arthur Sullivan, a prominent real estate developer, and other notable citizens in the private and public sector, have joined together to raise money, do research and form a new strategic plan for the Manchester School District.
This nonpartisan, non-ideological group seeks to develop a plan that will put Manchester's schools in the forefront of education in New Hampshire, notwithstanding the formidable challenges faced. Leaders of the group have indicated that in a school district having nearly 14,000 students, with all of the urban challenges, Manchester needs to send a signal to the state and surrounding communities that it is a leader in public education.
This is not only a necessary effort, but also key to solidifying the economic development already taking place in Manchester, since the success of the Manchester School District is key to the success of the community.
The group has done a credible job so far in getting support from all sorts of entities, from the police department to law firms, businesses, nonprofits and religious organizations.
In a very encouraging development, the Manchester School Board unanimously endorsed the effort at its meeting on May 14.
Now, the real work begins. Manchester Proud will collect data, hold listening sessions, develop policies, and in about a year, present those findings to the school board for its consideration and adoption.
Manchester faces significant challenges as do other cities. The number of students below the poverty line, those receiving subsidized school lunches, those for whom English is a new language, those who move from school to school during the school year, and parents who are unable to care for their students because of the opioid crisis or other conditions all contribute to the challenges faced by the district and teachers in the classroom.
Against all these challenges, however, reports come out daily of great achievements in the schools, wonderful educational accomplishments, tremendous performance in science, math and the arts and the fine colleges to which many graduates of the Manchester high schools go.
All New Hampshire citizens from every region of the state, have a stake in the success of Manchester Proud, as the success of the city — the financial, technological and business hub of the state — is critical to the success of the state as a whole.
Manchester Proud seeks to have input and participation from all sectors of the community and in no way excludes anyone or any ideas. Hopefully, great educational programs that are taking place in other parts of the country will be examined and suggested as part of the plan and innovative solutions to education integrated into it.
In summing up what they want people to do, Brensinger, Lynott and Sullivan, in an op-ed announcing the project told readers, "Participate in town halls and workshops. Speak up at parent nights. Host your own forums and meetings, gathering input from your friends, neighbors and colleagues. Let's come together and develop a shared vision for our schools, one that sets our students and city on a quest to reach our fullest potential."
"We are Manchester Proud and we are asking you to be Manchester Proud, too."
With a start like this, and with the proper support, how can such a great effort fail?
Brad Cook, a shareholder in the Manchester law firm of Sheehan Phinney Bass & Green, heads its government relations and estate planning groups. He can be reached at bcook@sheehan.com.