Employment and caregiving
How can your company invest in supporting caregiving employees?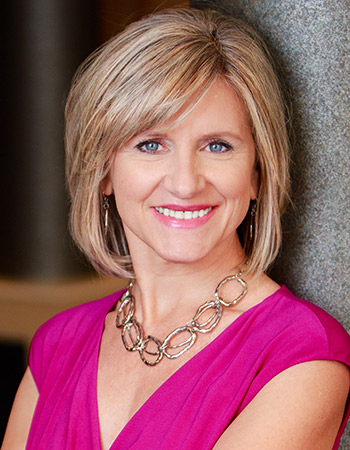 How many of your employees are juggling caregiving duties outside of work hours? According to a 2015 research report by the National Alliance for
Caregiving and the AARP Public Policy Institute, "an estimated 43.5 million adults in the United States have provided unpaid care to an adult or a child in the prior 12 months."
The need for care often includes helping the elderly who are no longer able to live independently, adults with mental or physical challenges and children with special needs.
Six out of 10 caregivers hold part- or full-time jobs while carrying out their caregiver roles. This presents a wide variety of challenges for the caregiver, including increased stress and fatigue, significantly reduced personal time, and the need to reduce work hours, resulting in lost income, to name just a few.
The average length of time a caregiver takes care of others is an astonishing four years. Caregiving often takes a major mental and physical toll on individuals in addition to financial losses. In fact, when all costs are considered, including lost work opportunities, lower contributions to retirement accounts and Social Security, direct contributions to their charges, and other costs, the average lifetime loss per caregiver is $304,000.
These employees are faced with many challenges while playing this dual role in life, and employers need to be aware of how these often unexpected demands negatively affect their employees and, subsequently, their businesses.
The estimated costs to employers is due, in most part, to reduced productivity. A February 2010 study conducted by MetLife estimates "a cost to employers of $17.1 billion to $33.6 billion annually attributable to caregiving." They explain the losses as follows:
• Absenteeism – $5.1 billion
• Shifts from full-time to part-time work – $4.8 billion
• Replacing employees – $6.6 billion
• Workday interruptions – $6.3 billion
These are significant losses, and the reaction by employers too often is to penalize employees, deny raises and promotions, or eliminate these employees altogether.
However, these actions can come at a higher cost, since increasing employee stress and replacing employees can also be costly to employers.
A better plan of action involves accepting that most companies have employees who are also caregivers, to learn to view them as an important part of the community and society, and to help ease the financial burden from community resources.
Shifting the focus to what employers can do to support these valuable team members is proving to be financially beneficial for most companies. In fact, data shows that for every dollar a company invests in supporting their employees who are caregivers, the return on investment ranges from $3 to $14. This noteworthy return comes in the form of reduced stress-related costs, reduced absenteeism, improved productivity and increased employee loyalty.
How can your company invest in supporting caregiving employees?
• Create a wellness culture in which employees know you care about what is going on in their lives and that you support company efforts to help as much as possible. Formally including this type of support in employee handbooks can be an added benefit to attract quality employees to your company.
• Consider adding paid time off to make life easier for employees and reduce the chance of additional health-related costs due to financial and emotional stress. Some companies offer time designated as "elder care benefits."
• Allow employees to donate vacation days to co-workers who unexpectedly need more time off than what they have earned.
• Informally asking employees how they're doing in a genuine manner goes a long way to help build employee loyalty.
• Offer flexible work hours to support employees jug0gling a variety of demands, including medical, legal, and financial appointments for the people in their care.
• Provide resources, such as local services, employee assistance program benefits and wellness presentations, which benefit both employees, family members and the company at large.
• While discussing any negatives caused by their caregiving responsibilities, be sure your approach is as caring and supportive as possible.
• Thank employees for doing their best during times that are often very difficult.
Sometimes employees who are caregivers choose not to share this dual role with their employers for fear of being denied promotions or increasing their chance of being fired. Companies that prove themselves to be approachable and supportive are more likely to win employee loyalty and realize an increased return on investment for their efforts. When business leaders view employee support as part of their contributions to the community as a whole, everyone wins.
Carol Phillips of Manchester, a national health and wellness expert, author and radio host, can be reached through CoachCarolPhillips.com.