Employee focus is Appledore Engineering's secret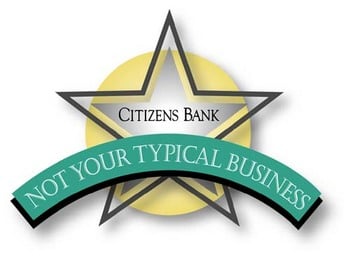 "Business diversity" is an often abused claim employed by companies attempting to separate themselves from their competition. But it's the real thing at Appledore Engineering Inc. of Portsmouth, a relatively small firm that can do a lot of things — and has proven it time and again since its founding in 1987.
Appledore's renowned civil and marine engineering divisions, says co-founder Gregg Mikolaities, allow it to specialize in a wide range of engineering activities, including site and waterfront feasibility study development, planning and engineering, marine resource management plans, environmental impact studies, contract document preparation, construction administration and inspections.
On any given day, Appledore's marine engineers can be found working on domestic shore installations for the U.S. Navy and Coast Guard, while its civil engineers oversee numerous school and commercial construction projects along the Eastern seaboard (among them are schools in Exeter and Durham and clients such as the Woods Hole Oceanographic Institute, Shaw's supermarkets, CVS and Applebees).
Appledore's revenues have grown at a steady annual rate of 15 percent and reached $8 million in 2003, and it gained national recognition last year when it earned a spot on the Zweig Letter's List of the 100 fastest-growing engineering companies in the country.
Unlike other firms in the same business, Appledore has accomplished these multifaceted goals by taking a "less is more" approach to business. And, explains Mikolaities, the growth for growth's sake is not the company's top priority. (Though it competes regularly with much larger national firms, Appledore has kept its employee base at about 40.)
"We have stayed the course and kept to our original (business) plan," says Mikolaities, who founded Appledore with fellow engineers Larry Wagner and Robert Snover.
Appledore, which is named after one of the Isles of Shoals, never wanted to sacrifice the constant personal interaction the company gives to its clients, or lose the ability to maintain a well-motivated and close-knit family environment for its employees.
"Our clients are in it for the long haul and allow us to be partners from beginning to end," Mikolaities says.
The same applies to Appledore's employees. "We are hands-off managers, and we treat everybody like adults. They get to work on some really challenging projects and everyday we try to make this a better place to work."
So when Appledore was cited last year as the best small company to work for in the state by Business NH magazine, it didn't surprise Jamie Thompson, a vice president of community banking for Citizens Bank in Portsmouth.
"Appledore is a very employee-focused organization, and it's clear they value their employees. They have a lot of employee recognition programs, and they create a positive work atmosphere that helps them be competitive and be a very strong company," Thompson says.
When it comes to those employee recognition programs, "we work to keep everything fresh and different, "says Mary Persson, Appledore's director of administrative services.
Programs include Employee of the Month awards, company-wide blind drawings for special events (such as box seats to New England Patriots games), and smaller but vital stress-relieving perks, such as coupons for a local massage therapist.
"It's important for us to recognize those who go above and beyond the call of duty," Persson says. "We have young engineers who have friends in other companies that say, 'Wow — you have all the fun."
Significant contributor
In 2001, Appledore moved to Pease International Tradeport and handled site design for next-door neighbor Lonza Biologics and its $200 million expansion project.
Another Appledore client is Daniel Plummer, president of Two International Group, who has overseen the development of 11 buildings and more than 700,000 square feet of office space at Pease.
Plummer first knew Appledore as a tenant and assumed "they didn't work on projects as small as ours."
But he found out that Appledore did take on projects of all sizes, says Plummer, and "for the past couple of years they've been involved with everything we've developed and worked closely with us on feasibility studies" for future projects, including a major, 10-acre 103,000 square-foot office building.
Plummer says Appledore has contributed significantly to Manchester Square, a two-building complex that will house the only retail outlets at the tradeport. Appledore's close partnership is important, Plummer says, because "we mostly have speculative buildings, and you need flexibility to satisfy the changing needs of clients."
For Appledore, Mikolaities says, working nearby is a "major perk and benefit, a real good experience for our engineers" who were involved in the extensive permitting process.
The University of New Hampshire is an important local connection for Appledore. Mikolaities and Wagner are UNH graduates, as are 20 of the 26 Appledore engineers. The trend to tap the local talent pool dates back to Appledore's beginnings, when it was located in Newmarket. Since then, it has evolved into "an aggressive internship program," says Mikolaities. Appledore annually sponsors three engineering school scholarships, and each year it offers internships to as many as six UNH students. Often one or two are hired after they graduate.
"The pre-screening that happens with our intern program helps us (and potential employees) figure out if we are the right fit for them and they are the right fit for us," Mikolaities says. Mandatory 90-day work reviews help keep everyone on the same page and, most importantly, allow potential employees to "realize they don't need to go to Tampa, Chicago or Boston to do some very interesting engineering work."
The Citizens Bank Not Your Typical Business Award is presented in partnership with New Hampshire Business Review. Businesses are selected each month based on the company's commitment to community, colleagues and customers.
Visit Citizens Bank online at www.citizensbank.com.