Embracing personal change
Vision, planning and discipline are required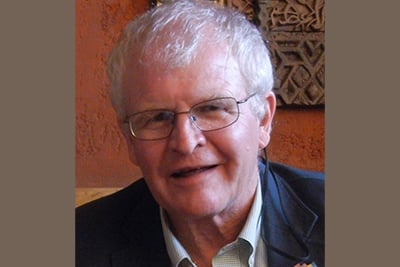 We tend to see ourselves as static, but change happens, whether we plan for it or not. As noted by Lindsay Bryan-Podvin on NPR, we all change and need to expect that people in our lives will too. Understanding this "has given me a lot of space for room and for growth," she observes.
Of course, events sometimes impose change in a more dramatic fashion. Unexpected crises can force us to adapt and plot new paths. Thinking back on my career, I recall two work experiences that were especially painful, requiring a lot of time and effort to regroup and find new paths.
Then there is change by choice, like I am in the middle of right now. After 36 years in the same house in rural Pike in Grafton County, my wife and I just moved to a West Lebanon senior condo to be closer to our son and simplify our lives. Since signing the December purchase and sales agreement, the workload has seemed endless, even overwhelming at times.
I have struggled to reorganize and throw out many possessions that have accumulated over many years. It has been very time-consuming, but also interesting, to revisit papers from my career in the NH Legislature and as NH assistant secretary of state, leading parliament development projects in Rwanda and Morocco, as well as service in the Peace Corps as a volunteer in Morocco and, more recently, as country director in Ukraine and African countries.
This process has been a reminder that many life details are easily forgotten. I have had many "Oh wow" moments rediscovering various documents — if only there was less time pressure for the move!
While incredibly time-consuming, I have sought out others who might want my stuff, and some will end up in the White Mountain Museum and archives of the Appalachian Mountain Club and Peace Corps. I have also given books to friends and acquaintances. Deciding "what to leave in and what to leave out" (as the song goes) has taken an emotional toll.
Throwing stuff in a dumpster is a roller coaster, too — sometimes it is exciting to be rid of things that should have been chucked long ago, with other moments left wondering if something potentially useful to others has been sacrificed. Our two sons have been a great help, one traveling from Colorado to assist. Being together has been a special bonus, but also bittersweet as we exit the home where they both grew up.
We still have a lot of work cleaning out the house as well as the many address change notifications, etc., but there is light at the end of the tunnel. Putting my life on hold for all of 2023 (so far) may end soon, and I remain hopeful that the result will be "liberating," a word expressed by a Braver Angels colleague who went through a similar experience.
As I reflect on this process, three key aspects stand out for implementing big life changes: a clear vision, sound planning and discipline to execute.
With respect to vision, my wife and I have been discussing a move for a long time, and I am confident that this will be good for us. Being clear what you want to achieve (and why you want to do it) is very helpful, too, when the going gets tough, as it invariably does.
Second is sound planning, working through all the required steps and creating a calendar. Plans are always subject to modification, of course, but it is important to embrace the 5 P's: prior planning prevents poor performance. This upfront investment of time and energy is critical to success!
Third is the discipline to carry through on implementation. Having both a clear vision and a good plan sure help when the going gets tough — all three steps work together! I am keeping my eye on the prize as I struggle through the myriad of tasks.
What changes are you resisting that could make your life better? Start with articulating a vision of what you want to achieve and why you want to do it, then move on to planning and execution.
We each have an extraordinary opportunity to make a difference in people's lives, including our own. Don't underestimate your impact!
Douglass P. Teschner, founder of Growing Leadership LLC, can be reached at dteschner@Growing-LeadershipLLC.com.