Elin Treanor of Easter Seals New Hampshire
2014 Financial Executive of the Year winner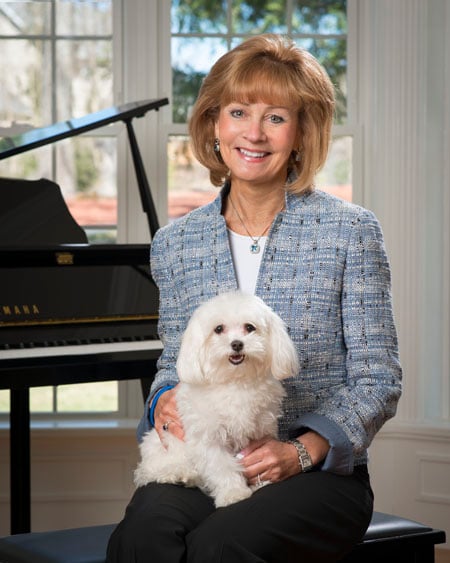 When Elin Treanor landed a job at Easter Seals New Hampshire, she thought she might stay there for a year – just long enough to get some experience.
That was some 34 years ago.
Much has changed at Easter Seals New Hampshire since Treanor came on board, and she has played a major part in many of those changes.
Treanor joined Easter Seals in 1980 as an internal auditor. In 1988, Easter Seals' president, Larry Gammon, promoted her to chief financial officer, a role she still holds today. When Treanor took over the reins as CFO, the organization was really struggling; it was maxed out on credit, had been running a deficit for four years, and had just $300,000 in the bank.
Treanor proposed operational efficiency measures, like consolidating departments and forging strategic financial alliances with local universities and colleges.
Under her supervision, Treanor was instrumental in quickly turning around the agency, bringing it from having negative net assets to more than $25 million in net assets today.
It has gone from being a small, struggling affiliate to the largest and most successful Easter Seals in the country.
Despite its name, the agency serves not just New Hampshire, but Maine, New York, Vermont, Rhode Island, and parts of Connecticut. It employs more than 2,500 people and serves more than 23,000 people of all ages with disabilities and special needs. Easter Seals New Hampshire provides autism services, special education, senior services, substance abuse services, adult day care programs, among many other services.
As CFO, Treanor has overseen a dozen acquisitions and mergers throughout New England and New York. She has negotiated numerous down-payment deals for Easter Seals, saving the agency hundreds of thousands of dollars in interest. She has also fostered key banking and funding relationships that allow the agency to buy and rent property easily.
Treanor's leadership was on display in 2010, when Gammon had a major heart attack. Treanor took over as CEO during his absence and kept Easter Seals running smoothly in the months that he was out of the office recovering. At the same time, she was caring for her husband, Shawn, who had been diagnosed with cancer, as well as an aging mother.
A Peabody, Mass. native, Treanor now lives in Concord in a beautiful home built by her late husband, who was a master carpenter, with her Maltese named Pippin.
When Treanor is not working, she's still involved with Easter Seals. She has donated more than $81,000 to the nonprofit since 2002, and has mentored many of the young children served by Easter Seal's residential program.
Q. What has been your proudest accomplishment during your career?
A. In 1988, when my new boss took over and became president and CEO, he selected me to be vice president of finance. I was proud and honored to earn the confidence of the president, my colleagues and our board of directors and grateful for the professional growth opportunity. Our first charge was a major financial turnaround to overcome four consecutive years of large deficits and being maxed out on our credit line. The turnaround was successful and a proud moment when we generated our first monthly surplus, getting a standing ovation from our fiscal committee.
More than the turnaround, it was the overall experience, impact and lessons about the importance of high performing team, support, communication, transparency and shared sense of purpose with clear priority and unwavering commitment to mission.
Q. What are your hobbies and personal interests?
A. Mostly my personal interests are about simple pleasures. Last year I started bowling and really enjoy it. I am joining my fourth league now; it's social and a bit competitive, too. I am a loyal Celtics fanatic, and have been for years. My choice for unwinding after work is getting on the treadmill. And my great simple pleasure is being home with my BFF (best fluffy friend), Pippin. He is a seven-pound Maltese, and we make a good pair. We are small, but we are mighty.
Q. What have been some of the biggest professional challenges you've faced in your career?
A. I strongly believe in balance in life and working on that right balance ongoing. The overall challenge for me is achieving the balance of Easter Seals work life with personal life, which can often be blurred, especially since I love my work.
Q. What are some of the challenges and opportunities that you see on the horizon for Easter Seals New Hampshire?
A. Among our ongoing opportunities is continuing to meet unmet needs in our communities, as is evidenced by emerging services for veterans and military members and their families, as well as our services for alcohol and substance abuse treatment at Farnum Center and Webster Place. Growth and replication of these services in particular are great opportunities for us.