E-commerce business conference set for Jan. 18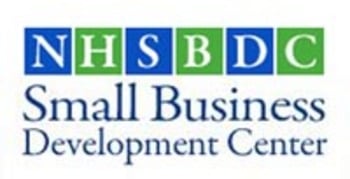 New Hampshire business owners who sell their products online or would like to learn how to do so are encouraged to attend a conference next month on growing an e-commerce business.
The conference — hosted by the New Hampshire Small Business Development Center on Friday, Jan. 18 from 9 a.m. to 3:30 p.m. at Nashua Community College — will offer sessions on a range of topics related to online selling.
Two general sessions will be held, including one by Timothy Russell, a Boston-based FBI agent who will discuss cyber threats facing online and offline businesses, as well as some mitigation strategies.
A second general session, presented by Jeff Baker of Manchester-based Image4, will focus on brand alignment across physical and virtual platforms and keeping your brand top-of-mind in a saturated marketplace.
The conference also includes workshop sessions on topics such as growing your online presence; how to get great product photos; a primer on accepting credit cards online; an exploration of shipping solutions; and making online videos work for your business, among others.
The conference is geared toward business owners who are already selling online as well as those planning to open an e-commerce business. Newcomers are encouraged to take the center's free online course, Sites that Sell: Building Your e-Commerce Business, before attending the conference.
Tickets are $85 and include coffee and lunch. The SBDC is giving away four free tickets to the conference through its Facebook page; to enter the drawing, register for the conference and like the page by Dec. 31. Winners will be entitled for a refund on their registration fee or may bring a colleague.
Conference sponsors are University of New Hampshire Cooperative Extension, Citizens Bank Foundation and New Hampshire Broadband Mapping and Planning Project.
For more information, visit http://nhsbdc.org/growing-your-e-commerce-business-conference or call 603-227-0417. Snow date is Feb. 15.