Drone regulation bill heads to governor's desk
Measure would allow NHDOT to enforce FAA regulations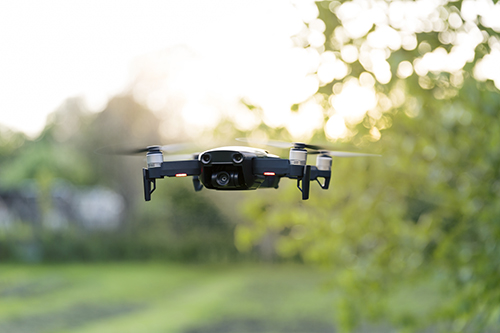 A bill awaiting Gov. Chris Sununu's signature would allow the state Department of Transportation to crack down on illegal drones, despite objections that it would confuse people and lead to lawsuits.
Senate Bill 218 was so contested in the House Transportation Committee that the panel could not come up with a recommendation, and the debate spilled out to the House floor on June 6.
The bill, at the request of the state DOT, would enable the agency to enforce Federal Aviation Administration regulations, particularly around the small airports that the FAA doesn't bother with.
NHDOT "is just asking for a seat of the table," said Rep. George Sykes, D-Lebanon. "We are not trying to change the laws. We are trying to be consistent with the laws."
Christopher D. Hawkins, an attorney who has written about federal regulations, thinks that the committee succeeded.
"The federal law trumps state law, of course, but this makes a lot of sense, because the FAA doesn't have the resources to get involved, and this would allow the state to take more immediate action," he told NH Business Review.
But opponents said that the definitions in law – aimed at drones under 55 pounds , which are less regulated by the FAA – conflict with rather than mirror federal regulations.
"What a mess this bill is," said Rep. Steven Smith, R-Charlestown. "It says it wants to establish uniformity with federal laws and then puts them aside."
Smith said that the industry was against this bill, but at least two drone companies in the state – which have followed other legislation – were not familiar with the bill. The Concord Monitor reported that there was national opposition from groups concerned that states will create a patchwork of regulations that would make it difficult for the industry to grow.
If so, they didn't testify at the public hearings, said Sykes, who said that "they came late to the party."
But others said that the House should take its time to get the language right. In the end, the House passed SB 218, 206-148 without amendment, meaning that it will go straight to the Governor Sununu for his signature.