DRED proposes increasing ERZ tax credit
Bill would increase Economic Revitalization Zones tax credit to $1.4 million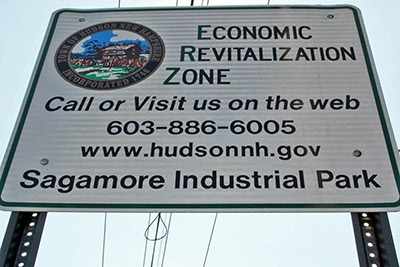 New Hampshire's Department of Resources Economic Development wants to increase the tax credit for companies creating jobs in Economic Revitalization Zones.
The ERZ program has been around for about a decade, but in the last four years the demand for tax credits against business taxes has outpaced the supply, which remains at $825,000. Last year, companies were eligible for a total of $1.4 million in credits; they received less than 60 percent of that.
This year, DRED asked Majority Leader Jeb Bradley to sponsor a bill that would increase the credits to $1.4 million. It would also increase the maximum tax credit each company can get from $40,000 a year for six years ($240,000) to $50,000 over the same period ($300,000).
It is important for the program to remain a true incentive, said DRED Deputy Director Christopher Way, who thinks that after they process all the applications, following next year's Feb. 10 deadline, the demand will increase even more.
"It's one of the few recruitment tools we have," Way said.
ERZ were established to "stimulate economic redevelopment, expand the commercial and industrial base, create new jobs, reduce sprawl, and increase [state] tax revenues," according to DRED's website.
The credit is based on a percentage of the salary for each new job created in some 189 zones created by some 65 municipalities in the state. The municipality must submit an application to DRED showing that the zone is either an underutilized industrial park or some kind commercial or industrial land that is no longer being fully used, because of various economic or environmental problems.
The size and number of the zones vary. Nashua has eight of them, while Concord and Somersworth only have two each. Getting zone approval takes a while but Way said that DRED processes business applications in a month. About 100 companies have taken advantage of it so far, including High Liner Foods, which relocated its headquarters to Pease in 2014, resulting in 98 jobs, and UPS, which opened up its Northeast Logistics Center in Londonderry in 2015, creating 147 jobs.