Dover educational testing firm to merge with Atlanta company
Measured Progress, AdvancED join forces in 'pretty static' market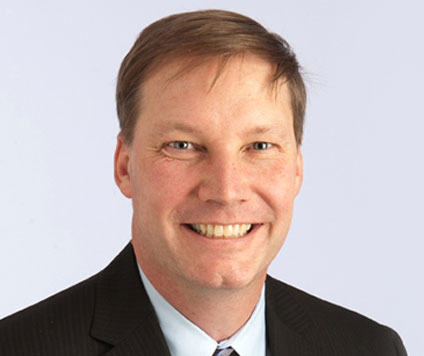 Measured Progress, a Dover-based educational assessment company, plans to merge with AdvancED, an Atlanta-based accreditation firm – a deal that will create a $120 million educational nonprofit with 500 employees serving some 28 million students in 40,000 schools.
With very little overlap, the two nonprofits don't expect to consolidate by the end of the year, but rather to form an "integrated technology solution, delivering a comprehensive system to guide educational decisions on school improvement," according to a joint release.
Dr. Mark A. Elgart, president and CEO of AdvancED, will head the new yet-to-be-named organization. Martin Borg, president and CEO of Measured Progress, will lead the integration of existing products and the development of new product offerings.
The merger, both CEOs told NH Business Review, is a response to changing educational landscape.
The market for educational assessment has become "pretty static," said Borg, after the widespread testing following the passage of the No Child Left Behind Act in 2002. The 35-year-old Measured Progress grew to 530 employees in 2011 but after a round of layoffs in the wake of a backlash against excessive testing, the company was down to 280 employees three years ago, according to Foster's Daily Democrat article at the time. It now has 311 workers, said Borg.
The merger isn't a "political response, but more mission-driven," Borg said, as educators are demanding that testing go beyond measuring discrete nuggets and skills, with the goal of "improvement of the school with the student, and to broaden it to a more holistic measure."
"We are like the lab that now not only gives lab results but helps doctors diagnose the problem," Borg said.
'Real-time testing'
There has also been a technological shift way from paper to electric testing, with faster results, added Elgart. Currently, in once-a-year testing, results from tests administered in the spring are announced during the next school year in the fall.
"The students are no longer in the same class, so it is not as useful," Elgart said. With "real-time testing, the teacher doesn't have to wait."
If anything, testing should expand, said Elgart. For one, the markets for both companies will expand as a result of the merger.
Although Measured Progress has about 100 more employees, AdvancED has nearly 10 times as many customers, since the testing firm mainly deals with states, while AdvancED accredits districts (though both were moving in the other direction.) If testing becomes more frequent and integrated into district improvement, either to meet accreditation or for its own sake, this could mean more testing not less, they said.
In addition, there is little overlap geographically. AdvancED is in 74 countries, whereas Measured doesn't have much of a presence outside the United States. Even domestically, AdvancED is stronger in the south, but doesn't have many customers in New England.
The combined company expects to expand from 40,000 to 50,000 customers in the first five years, Elgart said.