Dismal totals again for future construction contracts in April
But the disappointing numbers were offset somewhat by the continued resurgence of the residential building sector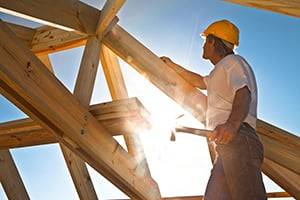 For yet another month, the rebounding residential building market remained the only bright spot in New Hampshire's future construction outlook, according to April data.
Industry information service McGraw Hill Construction reported that the value of total future construction contracts in April totaled $79.4 million – 26 percent lower than the $107 million reported a year earlier.
The disappointing numbers were offset somewhat by the continued resurgence of contracts for residential projects, which jumped 24 percent, from $34.9 million in April 2012 to $43.4 million in April 2013. For the first four months of the year, future residential construction totaled $161.4 million – a full 48 percent more than the $108.7 million recorded through April 2012.
But the good news ends there. The value of future nonbuilding contracts, which are for projects such as roads, bridges and other infrastructure, fell by 73 percent in April, from $16.9 million in 2012 to $4.5 million his year. So far this year, future nonbuilding contracts are down a whopping 81 percent – from $273.5 million a year ago to $50.6 million this year.
The value of future nonresidential contracts also continued their slide, falling to $31.4 million — 43 percent less than the $55.2 million recorded a year earlier. For the year, nonresidential contracts are down 23 percent, from $116.5 million through April 2012 to $90 million through April 2013.
Overall, for the year, $302 million in total future construction contracts have been reported – a significant drop of 39 percent from the $498.7 million reported through April 2012.